Again, following last night's PSL, I am NP this, which has been underplayed since acquisition in a Virgin Megastore sale some decades past: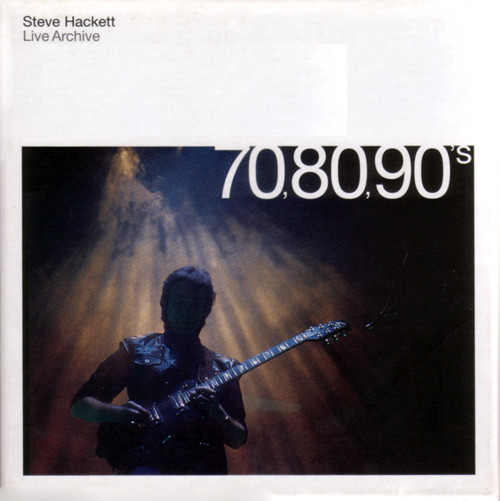 I am finally getting over my initial disappointment over the title, which is more than a little misleading. It is in fact three CDs from two shows in 1979 and 1981, and one CD from 1993. So not exactly three decades of live history.
But I forgive SH for putting out what is available from live shows, as he has always done down the years to excellent effect. The '79 show from Hammersmith across 2CDs is superb, the band is the one he made
Spectral Mornings
with, this was from the tour for that album. In fact, I now read early copies of this box had a fifth disc with excerpts from the Newcastle show of that tour, plus recordings from the Hammersmith show in 1978.
Big chunks from his previous two albums as well on the '79 Hammersmith set, the band coping well with selections like Narnia which were sung by a guest vocalist on the
Please Don't Touch
album. And a few classics from the old band - a Blood On The Rooftops/Horizons acoustic medley, and I Know What I Like In Your Wardrobe.
Marvellous.
Steve always manages to put together a great evening out from his copious back catalogue - I have seen him play excellent shows with Johnny Slider of this parish twice, once accompanied by Neil Jung. 'Twas all good stuff.