Well I did say I would start a thread on this, as it seems to be proving difficult to send digitally without revealing details of the tracks. I was experiencing the same problems when playing the tracks after I had supposedly removed the tagging. Anyway I have found a method that seems to work, however please note
THIS SOLUTION USES WINDOWS AND WINDOWS MEDIA PLAYER
Hopefully Mac users can add to the thread with their own findings suggestions. Also even with this method, it seems that some problems may reoccur at the receiving end which I assume is down to importing the mix to Itunes which attempts to retag each track. Again hopefully Itunes users may be able to comment.
MY SOLUTION
First off make up a CD as per the "old fashioned" mix club way, then with completed CD in drive select rip tab from Windows Media Player, which should give you a view kike this....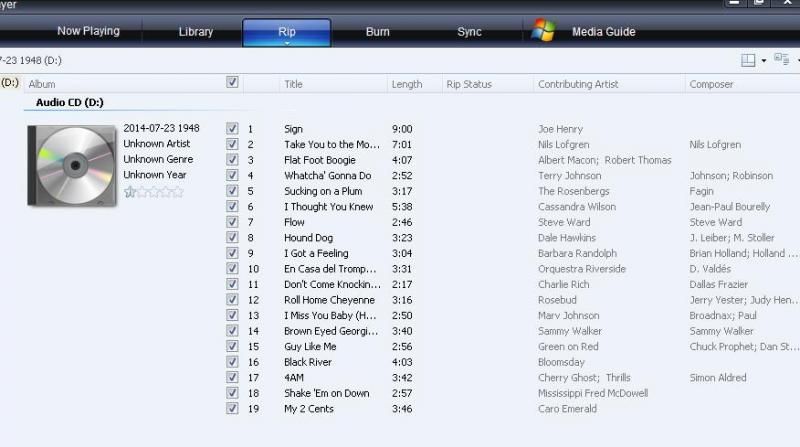 You can start by changing the title top left which will be the title it rips under by right click and "edit". Then use right click and edit to change each track title to track01, track02 etc (I suggest using track01 rather than track1 as this will preserve the track order within the final folder)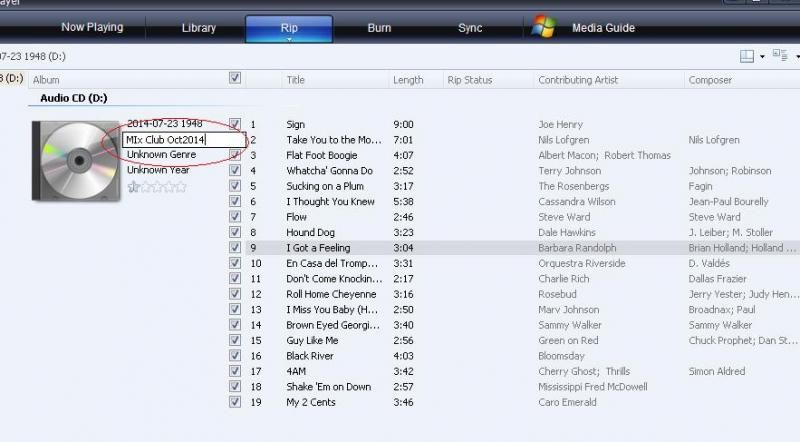 You can change any item in this way so then change artist and composer fields (once you have typed "unknown artist" once you can copy and paste
I believe that even ostensibly removing the tagging after the fact left some identifiable metadata behind, whereas this seems to work by ripping the track without tagging at the outset.
Once you have ediyed all items press start rip and then the ripped folder will be your mix ready for zipping and uploading.
Feel free to add your thoughts.