Part Two
Today, from 1982, Brighton and West Wight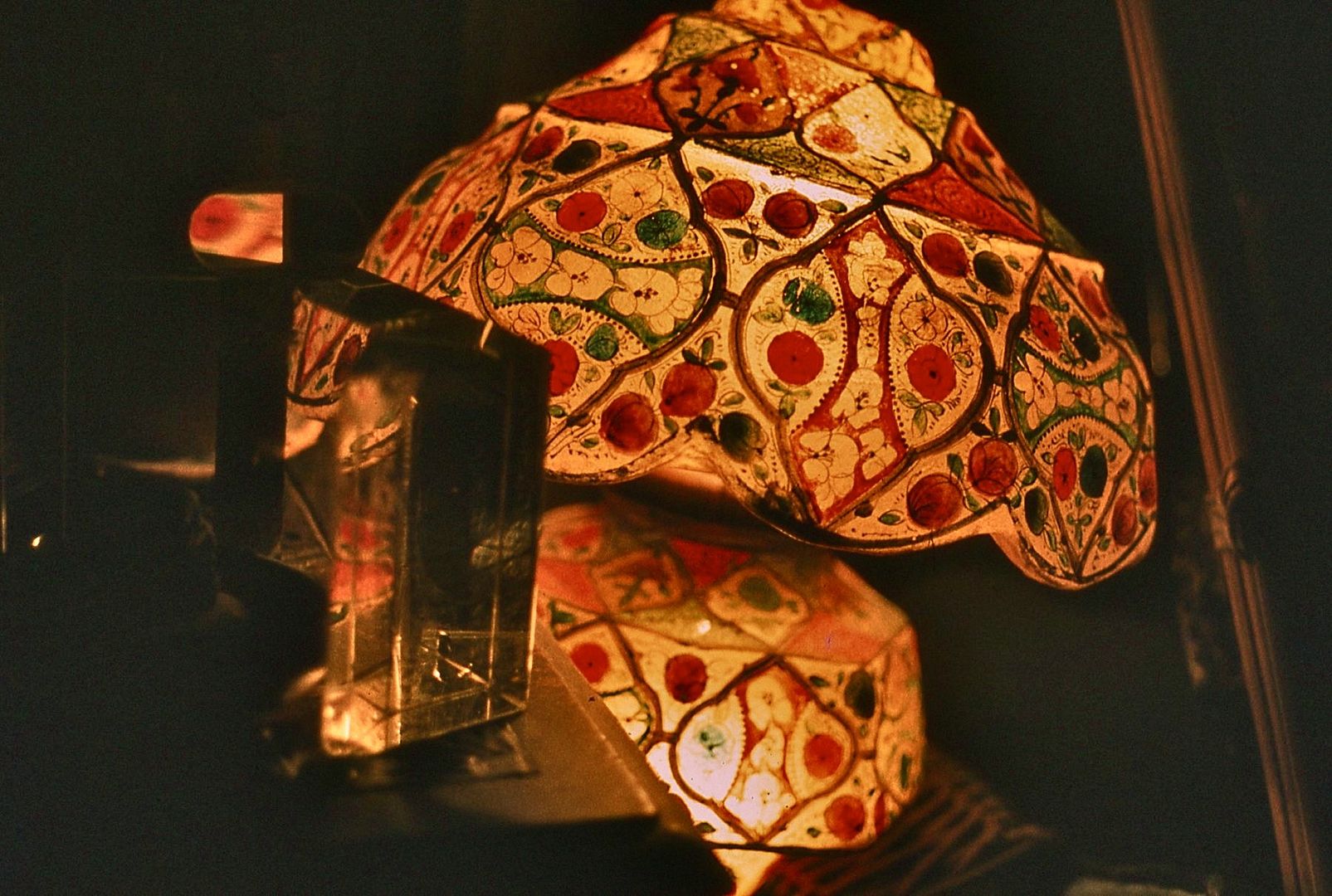 The Camel Lamp
This lamp, apparently made from a camel bladder or two, was a fixture in Billy's homes in the 1980s, a legacy of his
father's diplomatic career, IIRC. I inherited it when he moved in with Flo, and it featured in the trip room in Oldland
for many years.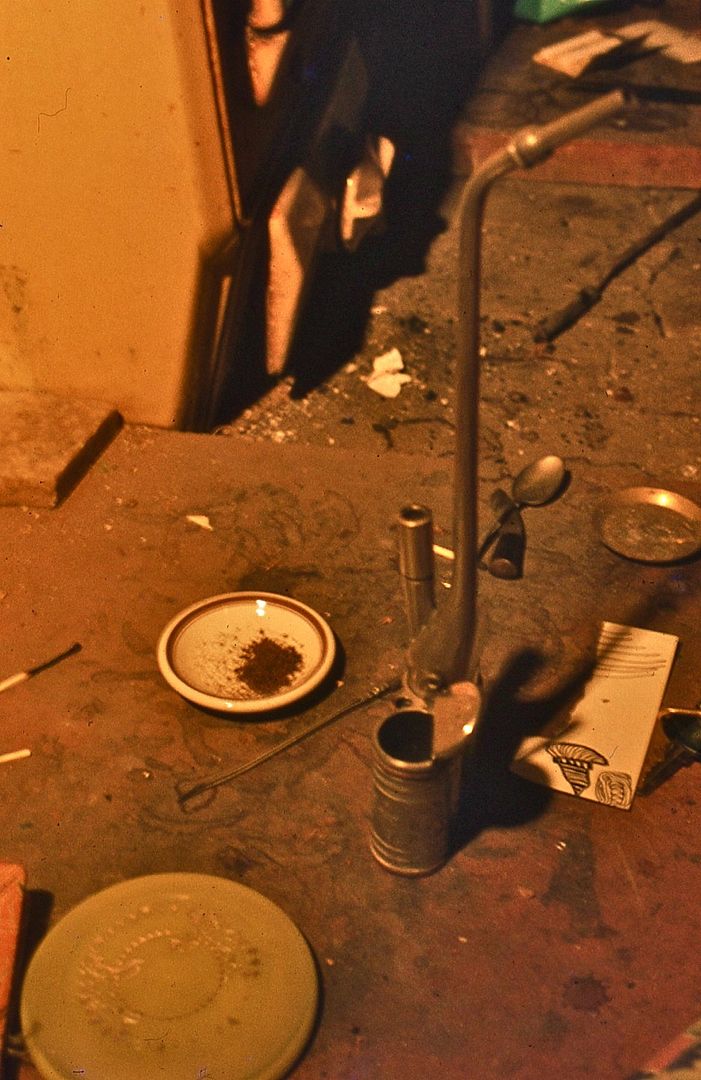 Hearth
And now a trip to the Isle of Wight that I can date exactly to mid-May 1982, as it culminated with me watching
Alex Higgins win the world snooker championship on TV from the confines of a very comfy chair in what was
Alfred Lord Tennyson's study. I hadn't been to the island since the early 1960s with my parents. I've never located
nor scanned in the photos of the first couple of days, but I took these on the third day, the 16th. I was sick and
hungover (that's how long ago all this was) and determined to get outside despite a thick sea mist ( I was staying
in Tennyson's former house, now a hotel, on the Freshwater Downs)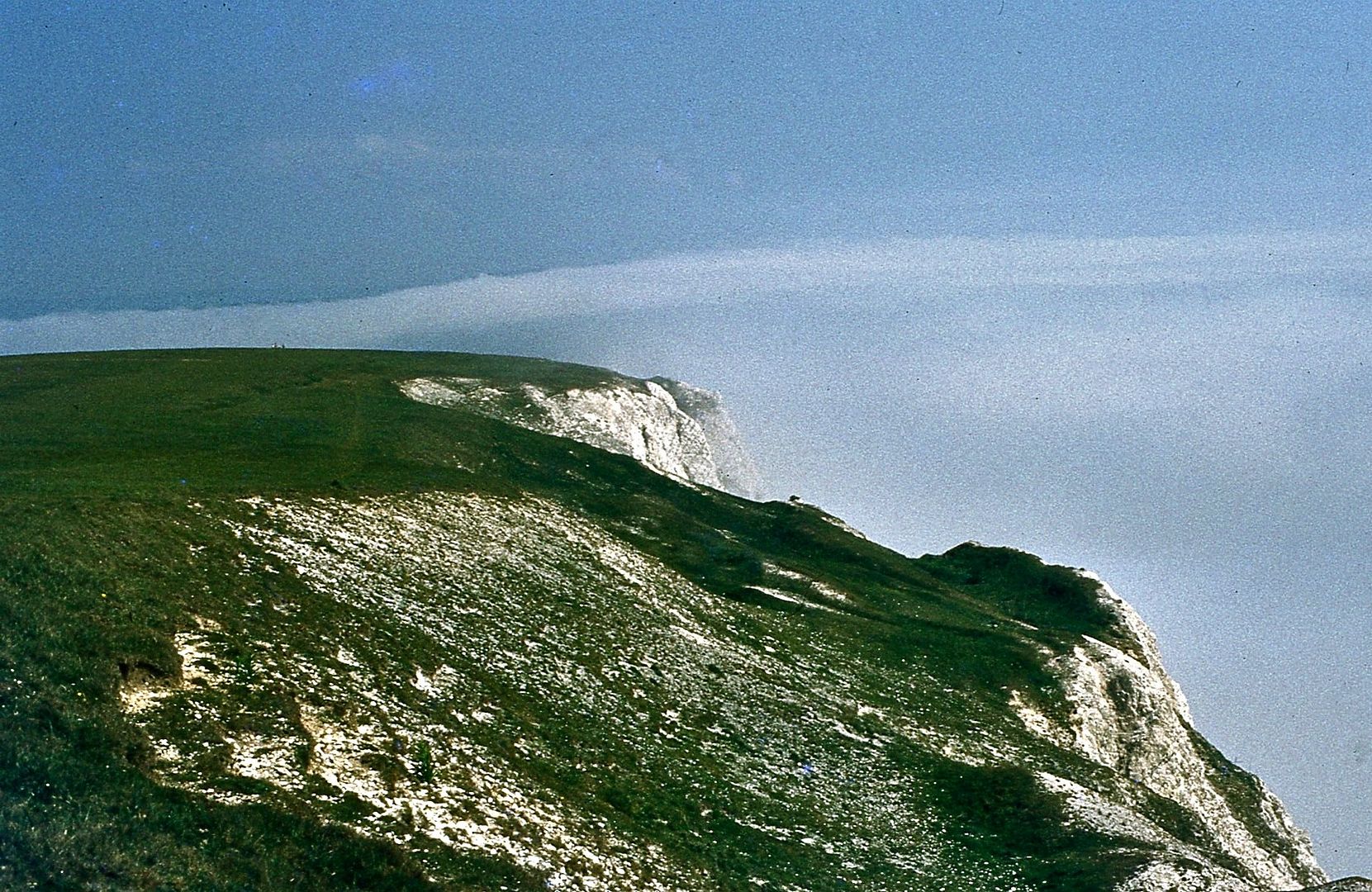 On the Edge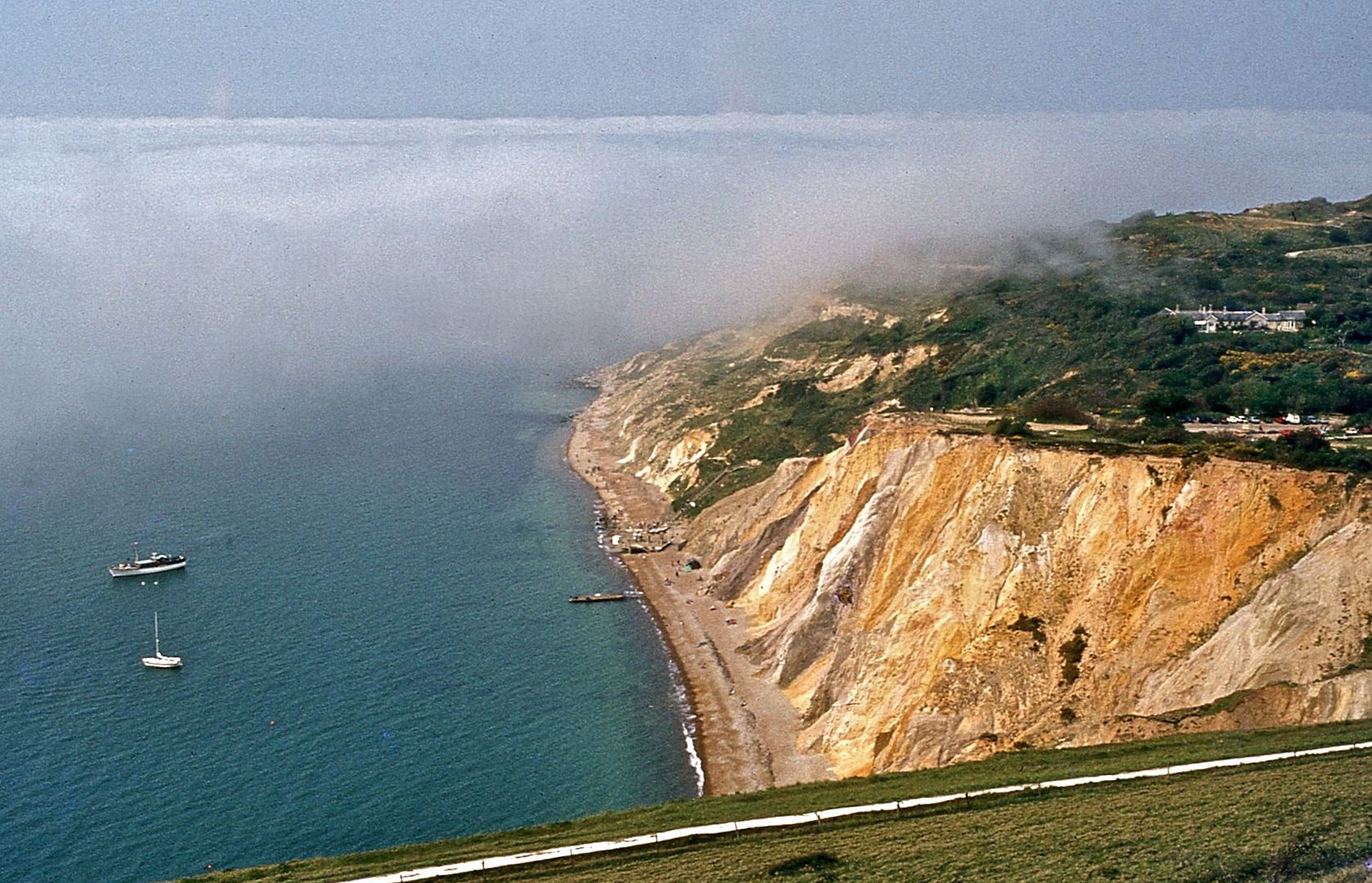 Alum Bay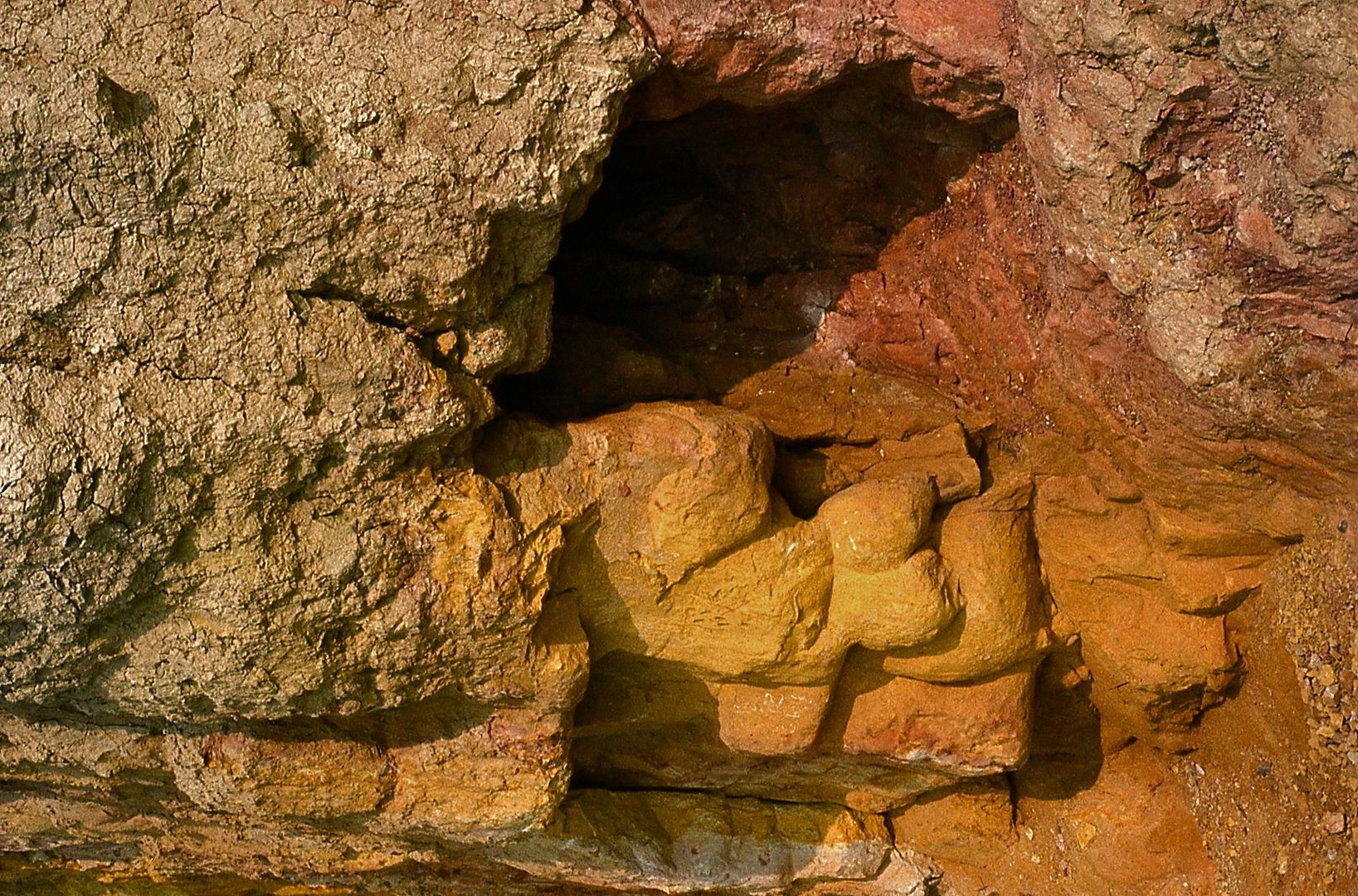 Pastel Palette
Note to non-Brits: the sandstone cliffs at Alum Bay are famous for their multi-coloured sands, often made into tourist souvenirs such as the one below (not my pic, obvs). Here they are
in situ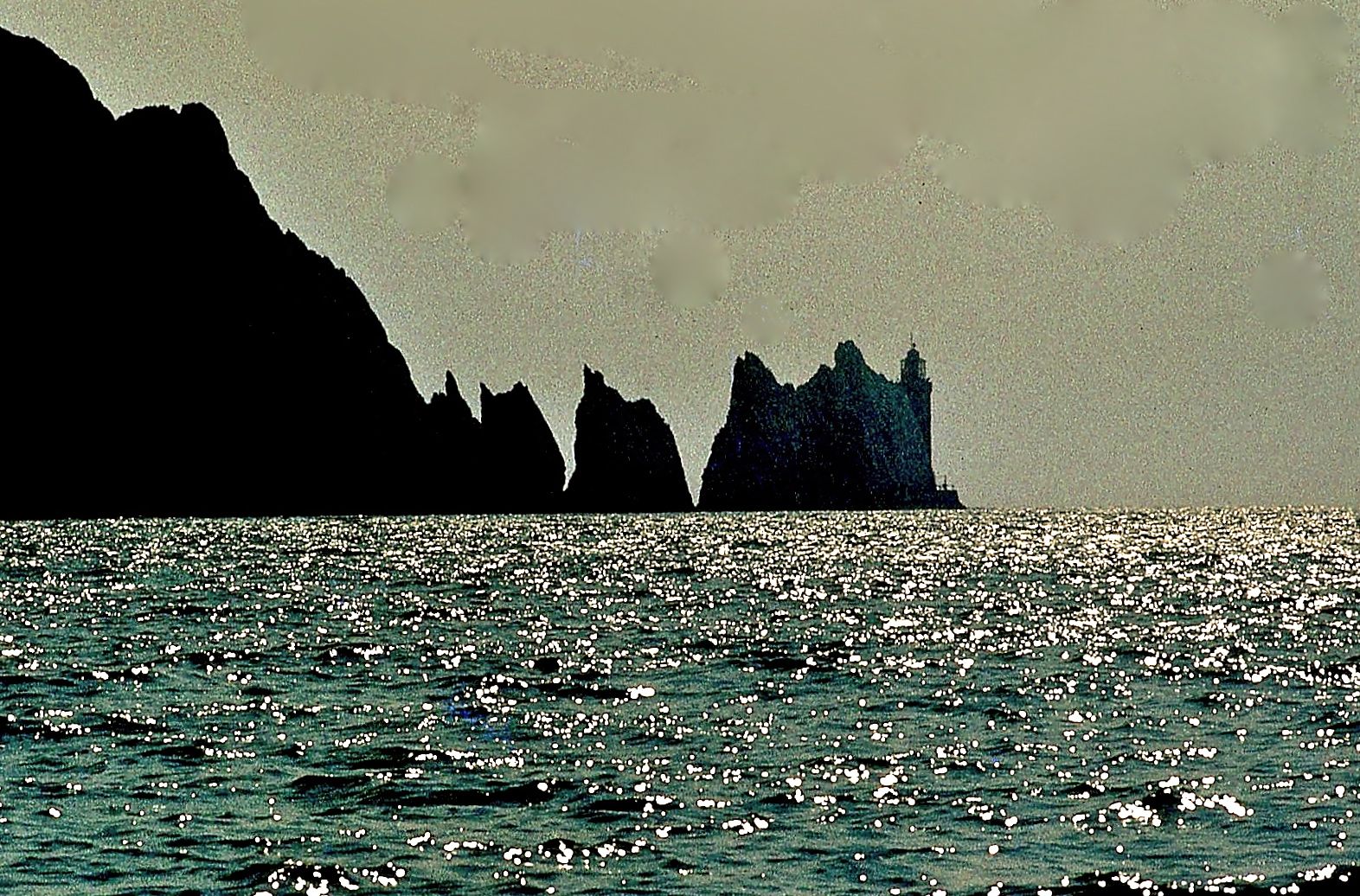 The Needles Light
By the time I had climbed down into the Bay itself, the last boat trip around the bay was gone, but the guys took me
round to Freshwater harbour, where they were mooring for the night. This pic of the Needles rocks and lighthouse is
the only one I have of this boat trip as I was conserving film. The odd effect in the sky is caused by removing blemishes
from the scan and rather forcing the image: because I was shooting directly into the sun and sea I had everything
stopped down as far as it could go, and managed to underexpose it. It's a might-have-been.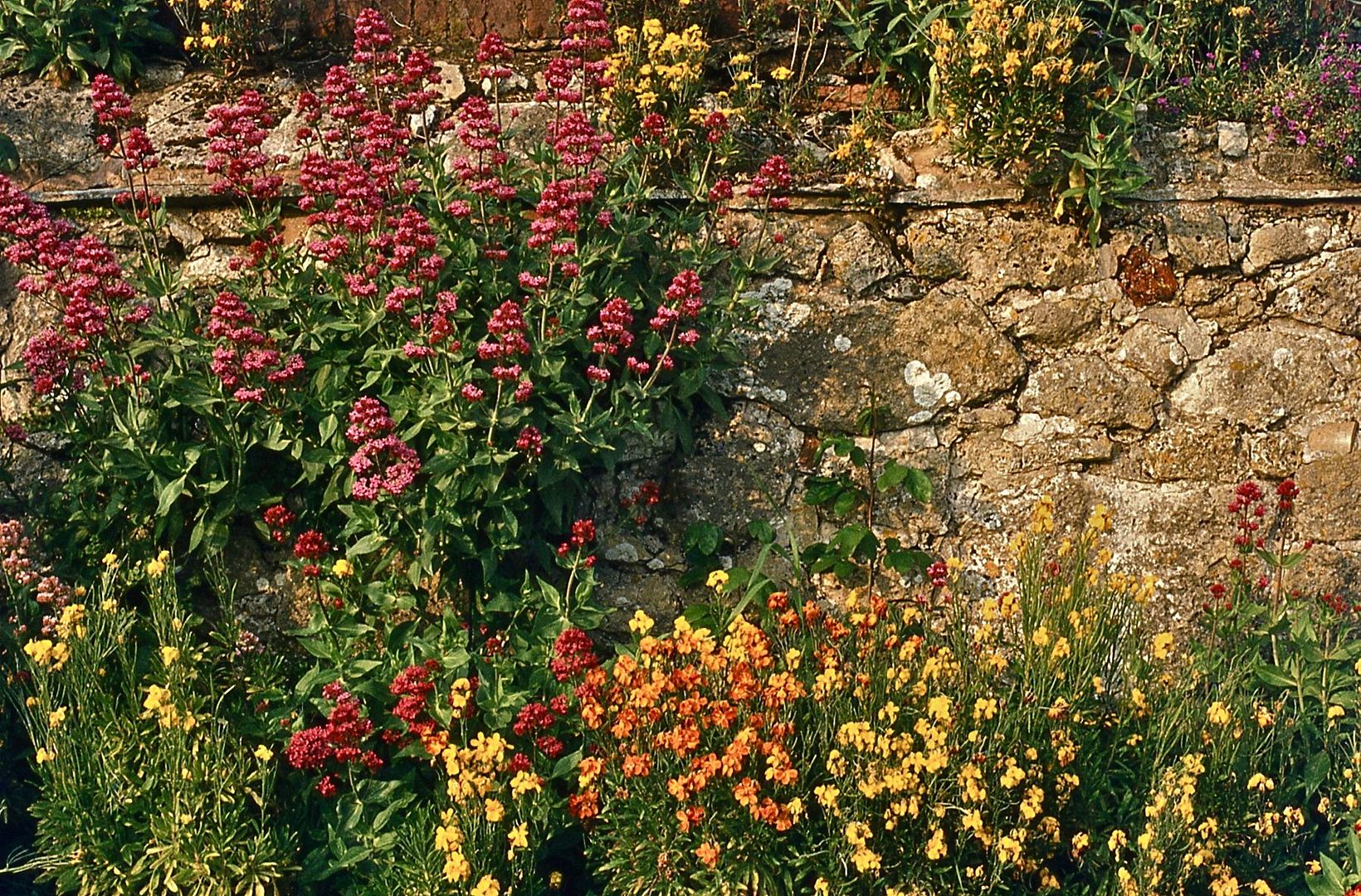 Wallflowers
A fragrant memory from the walk back to the hotel in the evening light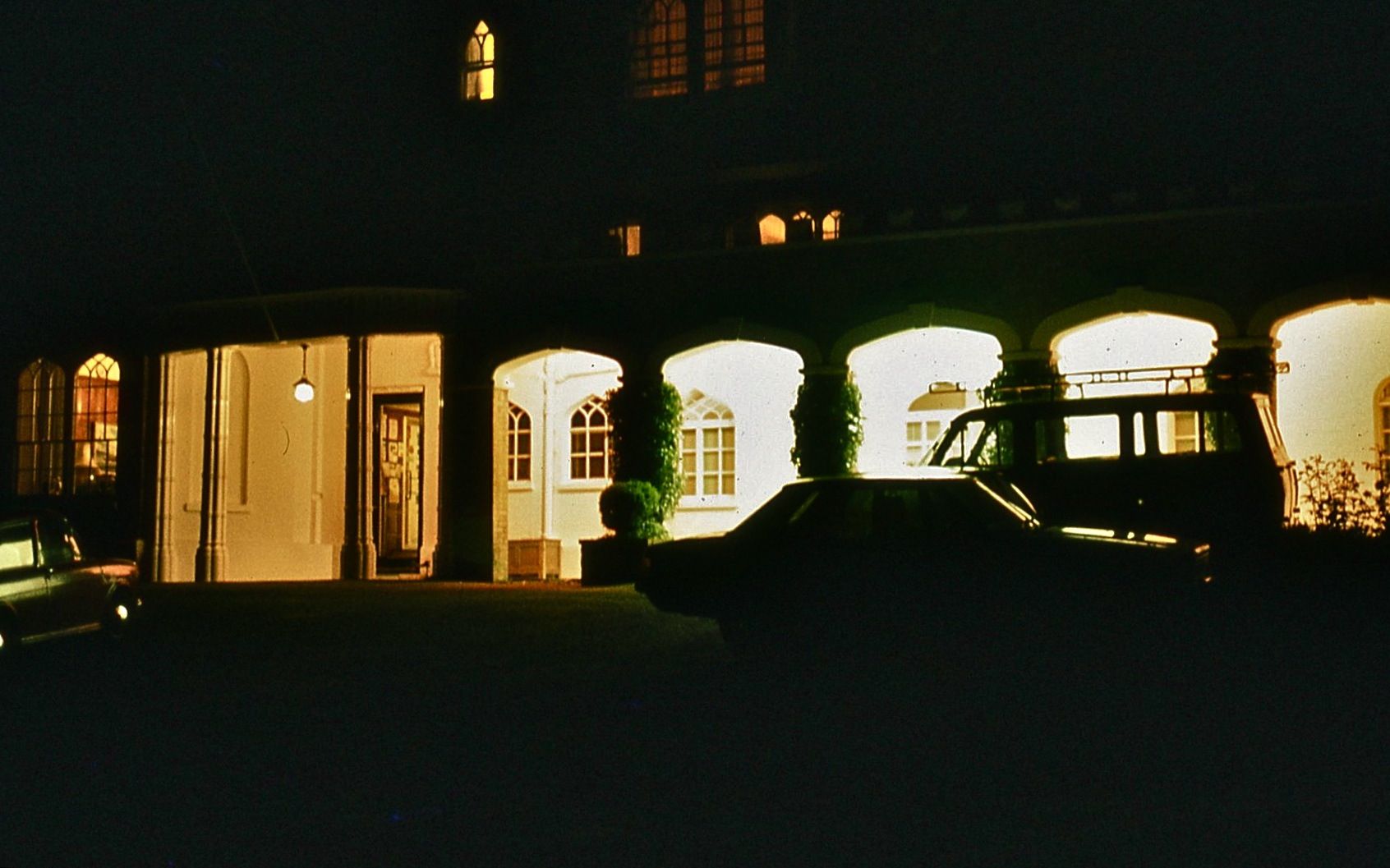 Farringford House
Tennyson's former home
tomorrow, somewhere and somewhen different. Although not much