Mercy Street
on the Drama channel is 3 episodes in and it's compelling, fascinating viewing, especially for me knowing almost nothing about the American Civil War.
It follows two volunteer nurses from opposing sides working in a once grand hotel in Virginia which has been converted into a makeshift hospital.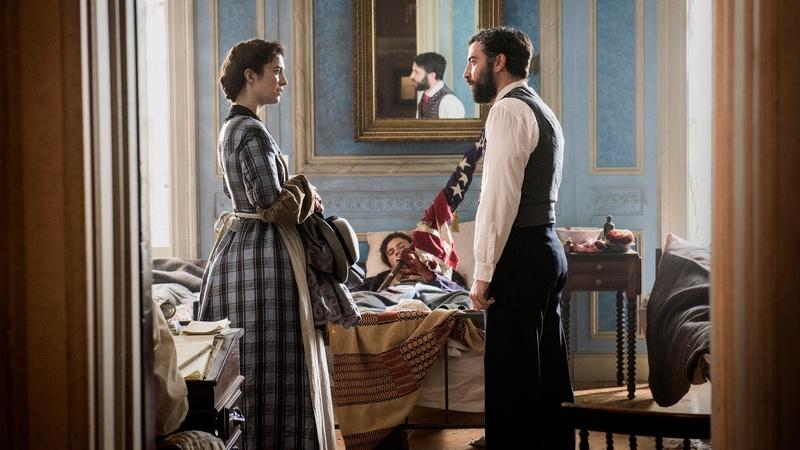 The above makes for a pretty picture but there are some more uncomfortable scenes such as a civilian doctor undertaking a previously unperformed operation on his own injured brother: stoical New England Abolitionist nurse reads out the anatomical instructions to him from a book whilst timid, but toughening-up Southern Belle Confederate nurse copes well with the chloroform anaesthetic.
Absorbing, brilliantly acted drama.