Posts: 20831
Joined: 27 Jun 2008, 14:21
Location: Journeying through a burning brain
A
Los Jaivas - Guajira Cósmica
B
Talk Talk - Inheritance
Ever notice that anyone going slower than you is an idiot, but anyone going faster is a maniac?."

George Carlin
---
Posts: 587
Joined: 17 Dec 2016, 17:37
Contact:
Both utterly brilliant in every way. I have to go with
B
, because of my unquestionable love for
Spirit of Eden
and
Laughing Stock
as two of the greatest achievements in music.
---
The Goddess of Mischief
Posts: 14898
Joined: 18 Sep 2010, 06:34
Location: Canadia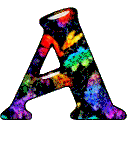 Look up here, I'm in heaven
whodathunkit wrote:
Somewhere it's always 1972.
---
Posts: 10507
Joined: 20 Jan 2010, 11:30
Location: 香港
A
Jonny Spencer wrote:

fange wrote:I've got my quad pants on and i'm ready for some Cock.

By CHRIST you're a man after my own sideways sausage, Ange!
---
Posts: 20831
Joined: 27 Jun 2008, 14:21
Location: Journeying through a burning brain
A was alright but B is one of those dreamtracks that have followed me around for so long.

B
Ever notice that anyone going slower than you is an idiot, but anyone going faster is a maniac?."

George Carlin
---
Posts: 981
Joined: 22 Oct 2014, 16:25
Thank Christ its all over. A.
---
Power-mad king of the WCC
Posts: 25568
Joined: 07 Apr 2005, 00:01
Location: Just east of where Charlie Parker went to do some relaxin'
A has some nice moments but is a bit much overall.
B
isn't really that proggy, but it's musical and modest, and there are plenty of prog bands that could learn a bit from the latter.
Jimbo wrote:A discredited and shady online publication which gets its information straight from Vladmir Putin himself has accused our hometown good boy Toomanyhatz of belonging to an online band of junkies and McDonald's eaters.
.
1959 1963 1965 1981 1988 2017?
---
Posts: 5359
Joined: 11 Feb 2009, 11:54
Location: breaking the legs of the bastard that got me framed
---
Posts: 4849
Joined: 04 Apr 2010, 03:12
Both tracks are really good.
A
takes it for me though.
---
Alpine Numpty
Posts: 15828
Joined: 17 Jul 2003, 11:11
Location: On 2 oz of plastic with a hole in the middle (of nowhere)
I'm not averse to some Talk Talk, but YouTube wouldn't let me play the clip...

prog salsa, though - I like it!

A
Thumpety-thump beats plinkety-plonk every time.
-
Rayge
---
Posts: 15186
Joined: 16 Jul 2003, 20:43
---
---
Return to "Other Competitions and Cups"
Who is online
Users browsing this forum: No registered users and 1 guest