Bloody Nincompoop
Posts: 3570
Joined: 04 Aug 2011, 12:40
Location: The Red Ochre Corridor
Lord Rother wrote:What's all this Steve business?

It's Steven people, Steven!
It's Steve to his mates though.
---
Posts: 6545
Joined: 11 Feb 2009, 11:54
Location: breaking the legs of the bastard that got me framed
---
Groovy Queen of the Cosmos
Posts: 36348
Joined: 22 Feb 2006, 15:20
Location: bama via new orleans
he is not always called steven or steve. sometimes, when he is facing the psychic horror of remixing for fripp, he is called repeatedly but never picks up the phone.
---
Groovy Queen of the Cosmos
Posts: 36348
Joined: 22 Feb 2006, 15:20
Location: bama via new orleans
oh, and lest anyone think that my making a lushy steven joke is somehow tipping the voting balance with needless, irrelevant favoritism, i would add that this cover...
... is one i just luvvvvv. i must do sumthin with it. secondary plus: p-cat will tell me i'm making it up.
---
Posts: 5677
Joined: 04 Apr 2010, 03:12
clive gash wrote:At a bit of a loss to hear what others do in the Steve Wilson. It seems this nu-prog stuff is a little boring.

B

isn't great but it's rude.
I'll go with this, really. I'm still bored to tears with Steven Wilson, to be frank. I didn't know the Polyphonic before - it's interesting to hear some American prog of the time for once!
---
Posts: 2424
Joined: 11 Feb 2008, 00:25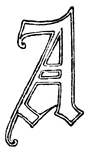 Master Wanker
---
Posts: 18111
Joined: 11 Nov 2003, 01:50
Location: Asia's WC
FULL TIME:
A - never/ever 13
B - Precious little 6
---
Posts: 5097
Joined: 22 Dec 2012, 01:08
Wow, I never / ever knew I was up against Maarts!

But I wrote of the virtues of his choice early on; how was I to know my entry would face such an opponent and worthy winner.
---
Posts: 24289
Joined: 27 Jun 2008, 14:21
Location: Journeying through a burning brain
It was a good track I was up against. I figured to start off with this one, anticipating that others may also choose tracks from the album and perhaps at one stage getting a bit of backlash from some voters. But this song is so gorgeous, I am glad it got a good reception. Maryann's post really blew me away in that sense.
kath wrote:

i do not wanna buy the world a fucquin gotdamn coke.
---
---