A
Open Letter To Joni Mitchell
Congrats on your latest album, Grandma. It is nice that you've found something constructive to do between cigarettes. I haven't heard it all the way through yet, just the snippets they played on NPR last weekend right after 'Car Talk'. I hope you sell a ton of them to Volvo driving asswipes across the country. That's your demographic now, isn't it? Does anyone else buy your pretension these days? What the fuck happened to you? When did you get to be such a total dried up cunt bore?
Back in the day you were something special. You could write a classic song a day and still have enough energy left over to bang Crosby, Stills and Nash in reverse order before the sun went down on Laurel Canyon. Sure you had an ego the size of your adam's apple – but your work backed it up. That was a long time ago.
Then tragically, one day your nicotine stained fingers discovered the jazz chord. At first it was cool. It made your albums seem sophisticated. Back then adult sophistication was all the rage. But somewhere along the way you got it in your head that you actually were a jazz artiste. You started hiring musicians who looked like this to back you up:
Little by little your albums became less popular, but you couldn't take the hint. Charles Mingus told you that you were his peer. That was all you cared about. But old guys will say things like that to get their cocks sucked Joni. Mingus was notoriously the kind of guy who'd tell a girl she was the second coming of Byrd once he'd seen your clitoris from both sides now. You shouldn't have taken him to heart.
Let's talk about jazz, Joni. At one time jazz used to be exciting, fun music. Look at these pictures and see if it jogs your memory:
See? Fun. Excitement. Energy. Blood. Marrow.
Where is the fun in your music? Where's the excitement? Were you counting on Starbucks to provide it along with your new album in caffeinated form? See it isn't that your new album is bad per se, it's just a drag. Jazz isn't supposed to be a drag, Joni. But since you are a legend, nobody will level with you. And even if they did, you seem intent draining any possibility of fun out of your music. How else can somebody explain the dire remake of "Big Yellow Taxi" on
Shine
? And did you really set Rudyard Kipling's "If" to music? Now
there's
a party. Of course you
had
to change the words in order to improve it. Modesty has always been your strong suit.
And that's the thing Joni. For decades now you've regarded your audience as plebes for whom you periodically deign to dispense great art from your perch on Mount Olympus. That might fly if you were still sending down
Court and Spark
, but have you ever actually listened to
Wild Things Run Fast
?
So here is a suggestion Joni. Call up David Crosby and ask him for a moustache ride.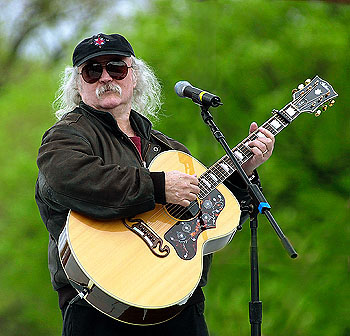 If he's not busy impregnating lesbians maybe he'll oblige. It might not make you less insufferable, but it'll keep you from boring the rest of us for a few minutes - and sometimes that's enough. Just don't take pictures. Nobody wants
that
visual image in their minds.
-----------------------------------------------------------------------------------------------------------------------------------
B
Fuck Ghandi.
Let's just get that out of the way right off the bat. Ok? Here...I'll say it again:
Fuck Ghandi.
I mean...what did that bony old slice ever really do for anybody?
"Well, (author)...He

was

the pioneer of Satyagraha—the resistance of tyranny through mass civil disobedience, firmly founded upon ahimsa or total non-violence—which led India to independence and inspired movements for civil rights and freedom across the world."
Yeah? Well, he never did anything for me, and now he's just as dead as Hitler. So, fuck Ghandi. I heard he was a real prick when he was hungry.
And speaking of Hitler, how come no one hates the Eskimos? Well, I do. I hate those blubber-eating cock-smokers, and I hope global warming thunderfucks 'em all right off the face of the Earth. Goddamned Innuits. What a smelly lot of fish-hordering dogfuckers they are. Fucking walrus hunters. They control the media, ya' know? And Bollywood. As a matter of fact, since we're on the subject, fuck all the indigenous peoples of the world.
What? I should give up a few smokes a week because you're too stupid to learn how to use Windows? Hey, Umfufu...take the fucking plate out of your lip, put on a tie, and join the rest of us in suburbia, or meet Darwin and Ghandi in hell, you ignorant clit-snipper. What's that? You make 873 Zimbabwean dollars a year, and you have 11 kids who eat nothing but shoe leather and face-fly soup? Well, here's a thought, and now...just try and follow me here:
Stop fucking.
Please, please, please...
stop
...
fucking.
Just stop it. Really. Everyone hear that? No more fucking for Umfufu. Umfufu is officially cut off from the fucking.
And speaking of fucking, how come no one in the movies ever needs a towel after sex. What the fuck? Do they just roll around in splooge all night? Fucking gross, dude!
Anyway, I guess that's about it...
...oh, and before I forget...there is no God, and The Pope is a fat cunt. End transmission.