Posts: 8799
Joined: 05 Mar 2009, 22:22
Location: Unlisted
If love could've saved you, you would've lived forever.
---
Resonator
Posts: 24137
Joined: 10 Oct 2003, 13:47
Location: Insanity filled foxhole
Penblwydd harpy's brawd mawr!
I've been talking about writing a book - 25 years of TEFL - for a few years now. I've got it in me.
Paid anghofio fod dy galon yn y chwyldro
---
Diamond Geezer
Posts: 44290
Joined: 18 Jul 2003, 05:38
Location: Impregnable Citadel of Technicality
Happy Birthday!
Quaco wrote:Are you fucking high?
take5_d_shorterer wrote:If John Bonham simply didn't listen to enough Tommy Johnson or Blind Willie Mctell, that's his doing.
GoogaMooga wrote:It's a film I have waited 39 years to see. Now I have the chance, but I may just crap out.
---
Groovy Queen of the Cosmos
Posts: 40250
Joined: 22 Feb 2006, 15:20
Location: new orleans via bama via new orleans
happy birthday, copehead. i hope it's a merry one.
---
Posts: 21194
Joined: 16 Jul 2003, 20:22
---
Éminence grise
Posts: 15999
Joined: 09 Oct 2008, 07:16
Location: Antiterra
Happy Birthday Copey
Nikki Gradual wrote:
Get a fucking grip you narcissistic cretins.
---
Posts: 14585
Joined: 14 Aug 2013, 11:37
Location: Zummerzet
Contact:
Hope you have/had a good one, Will
In timeless moments we live forever
You can't play a tune on an absolute
Negative Capability...when a man is capable of being in uncertainties, Mysteries, doubts, without any irritable reaching after fact & reason"
---
Posts: 41982
Joined: 21 Jul 2003, 19:53
Location: In-A-Badda-La-Wadda, bay-beh
What they said!
---
BCB Cup Stalinist
Posts: 24657
Joined: 16 Jul 2003, 18:51
Location: at sea
Ta very much

Should have had a weekend getting pissed on expensive whisky and eating in fine restaurants in Edinburgh, sadly Covid did that for that so I had a quiet one with the other half in Pinner instead.

Just as good
Dancing in the streets of Hyannis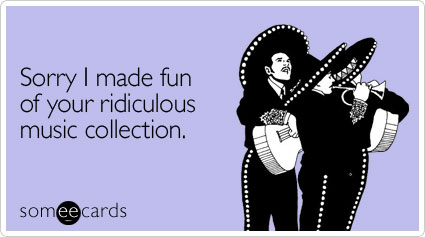 Bear baiting & dog fights a speciality.
---
---