Looking the BBC front page and it is awash with topics we could discuss but gossiping about me and sniping at one another is what you BCB Henny Pennys like to do best.
1. The BBC itself. Is it the same as it used to be? Does it have a bias? Need I pay the TV tax? Your favorite part of the BBC.
Getting to the headlines.
2. Tik Tok - does anyone use it? Is it's banning a good idea?
3 Japan is replacing its PM. Whose face would you trust?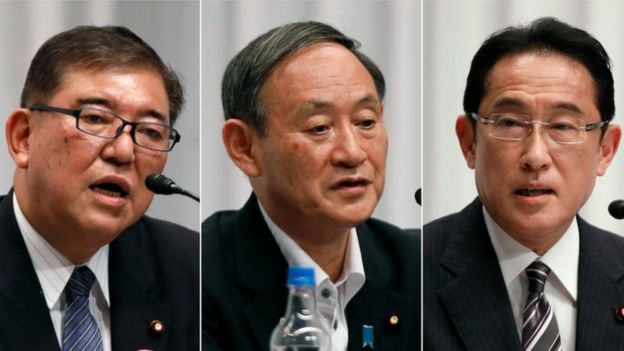 (oops, too late. They chose the head in the middle.)
4. Coronavirus: WHO reports record daily rise in new infections - are you worried?
5. Coronavirus: Melbourne police arrest 74 anti-lockdown protesters - Hang 'em all! ?
6. Why Indians continue to live in joint families - could you?
7. US West Coast fires: Wind warning prompts fears of further spread - Fires you have known