Dribbling idiot airhead
Posts: 18043
Joined: 26 Dec 2009, 21:22
---
Posts: 2627
Joined: 16 Apr 2015, 02:18
Location: NY state
Dr. Baron wrote:

Hightea wrote:

Lord Rother wrote:
It seems (anecdotally) that many people smoke neat weed - do you guys?

? what is neat weed?

The analogy is to liquor. Weed on its own, not commingled with tobacco or anything else.

The only Americans I've known who mix it picked up the notion in Europe.
Oh tabacco/weed - we typically call those blunts. HAd a friend long ago who smoked those, he was from London. Not me weed only although I'll have a nice glass of wine with it.
GoogaMooga wrote:Burns better with tobacco.
this time of year I mix it with some homegrown leaves burns wonderful.
---
---
BCB Cup Stalinist
Posts: 24649
Joined: 16 Jul 2003, 18:51
Location: at sea
Deebank wrote:

KeithPratt wrote:But it is remarkable that the first state to legalise cannabis has had a sharp uptake of teen suicides isn't it?

It would be, sure, if it wasn't still illegal for teens to use it.
Perhaps they are killing themselves because they are being denied weed, has anyone thought of that?
The most likely reason for a massive rise in suicides is a reevaluation of what is classed as suicide.
For many years many places were disinclined to label a death suicide unless it was patently suicide for religious and cultural reasons, if that is changed then suicides increase.
Just speculation, but seems more likely than cannabis use; that just made me want to curl up in bed in a fuzzy ball of drool listening to Yes rather than do anything active like kill myself.
My drug use ended many years ago when my work started random drug tests and it was very sporadic and mainly Glastonbury centered before that.
I have no desire to go back to taking cannabis as I find interaction with other human beings, especially my partner, more interesting than curling up in a ball of drool listening to Yes these days.
They will prise my large glass of Chateau Palmer 2008 from my cold dead fingers though.
I have experienced dope paranoia once; after smoking too much with someone I didn't trust very much I suddenly decided the person I had been smoking with was going to go to the police and shop me, so I spent the best part of a few hours finding increasingly ludicrous hiding places for the dope that cops and sniffer dogs would not find, I also cleaned the house thoroughly, which was a useful side effect in this case.
Weed should be legal for over 18s, I can think of no moral or ethical reason why it shouldn't be. The reason it isn't is fear of the UK press, which is why nothing decent, and much ugly shit, gets done.
The world would be a far nicer place if Rupert Murdoch had died in infancy
Dancing in the streets of Hyannis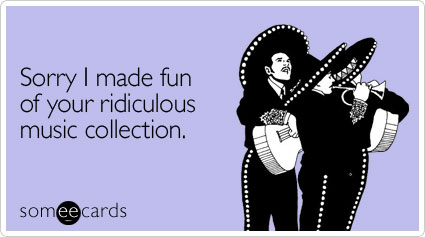 Bear baiting & dog fights a speciality.
---
custodian of oldies
Posts: 26823
Joined: 28 Sep 2010, 05:23
Location: Denmark
---
custodian of oldies
Posts: 26823
Joined: 28 Sep 2010, 05:23
Location: Denmark
---
---
Resonator
Posts: 24073
Joined: 10 Oct 2003, 13:47
Location: Insanity filled foxhole
---
Posts: 7386
Joined: 11 Feb 2009, 11:54
Location: breaking the legs of the bastard that got me framed
---
BCB Cup Stalinist
Posts: 24649
Joined: 16 Jul 2003, 18:51
Location: at sea
---
---