Posts: 2067
Joined: 16 Apr 2015, 02:18
Location: NY state
---
Posts: 13096
Joined: 19 Nov 2011, 23:56
Location: Lincoln Head City
Still Baron wrote:

Matt Wilson wrote:Ketchup? You put mustard on a corn dog...

Absolutely
I can go either way. see how easy I am to get along with? pass it along.
I will vote in the primary for the first candidate I see eating a corn dog.
that's how strongly I feel about it.
---
Posts: 23900
Joined: 05 Jan 2006, 02:55
Location: Applebees
"Remember I have said good things about benevolent despots before." - Jimbo
---
Posts: 13096
Joined: 19 Nov 2011, 23:56
Location: Lincoln Head City
uh-oh.
---
Posts: 16282
Joined: 26 Dec 2009, 21:22
Cold War Number One: 70 years of daily national stupidity. Cold War Number Two: Still in its youth, but just as stupid. - William Blum
---
BCB Cup Stalinist
Posts: 24460
Joined: 16 Jul 2003, 18:51
Location: at sea
Gave me the worst case of indigestion I'd had in years.
I never believed in gluten intolerance until one of those fuckers blew me up like a fucking barrage balloon

They are almost completely indigestible
Nazi Punks, Nazi Punks, Nazi Punks, Fuck Off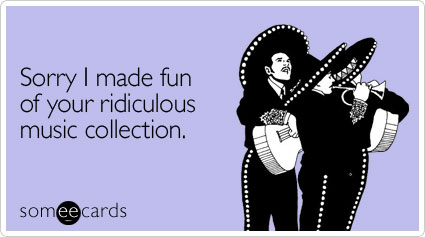 Bear baiting & dog fights a speciality.
---
Posts: 13096
Joined: 19 Nov 2011, 23:56
Location: Lincoln Head City
---
Posts: 14158
Joined: 14 Aug 2013, 11:37
Location: deepest Devon
Contact:
I had to look it up. So basically it's a battered sausage on a stick, except maize rather than wheat flour is used? That's what all the fuss is about?
Back in the pre-veggie days, I enjoyed battered sausages (not hot dogs/franks, a horrid perversion of the noble wurst with an uniquely vile taste) on an every now and then basis.
But, like a real man, I ate the fuckers with my greasy fingers, rather than perched on a stick like they were lollies. A dog with a stick up its arse. How fucking infantile.
In timeless moments we live forever
You can't play a tune on an absolute
Negative Capability...when a man is capable of being in uncertainties, Mysteries, doubts, without any irritable reaching after fact & reason"
---
Diamond Geezer
Posts: 43564
Joined: 18 Jul 2003, 05:38
Location: Impregnable Citadel of Technicality
Since you ask, it is a battered hot dog/frank.
Wonderful!
Quaco wrote:Are you fucking high?
take5_d_shorterer wrote:If John Bonham simply didn't listen to enough Tommy Johnson or Blind Willie Mctell, that's his doing.
---
---