"Self Quoter" Extraordinaire.
Posts: 68394
Joined: 16 Jul 2003, 21:04
Location: High On Poachers Hill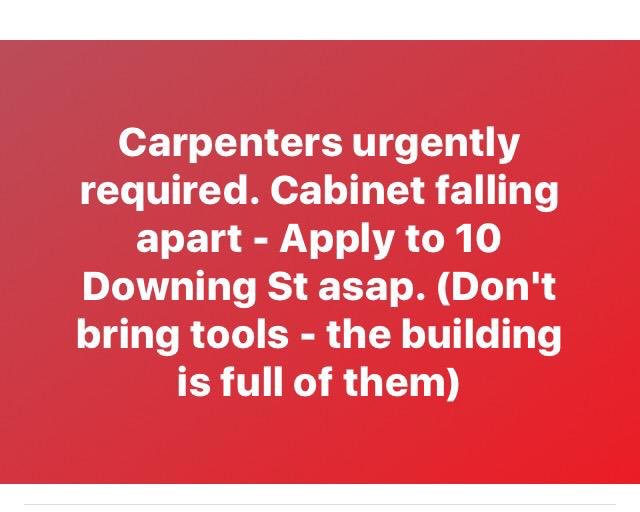 "A society grows great when old men plant trees whose shade they know they shall never sit in."
We first make our habits, then our habits make us
You campaign in poetry. You govern in prose.
---
Posts: 21021
Joined: 21 Jul 2003, 23:17
Location: ????
lied to the Queen.....next
So Long Kid, Take A Bow.
---
Posts: 24554
Joined: 27 Jun 2008, 14:21
Location: Journeying through a burning brain
And now broke the law too, apparently.

I think I am going to run out of popcorn soon.
kath wrote:

i do not wanna buy the world a fucquin gotdamn coke.
---
---