Schadenfreude
Posts: 27074
Joined: 21 Jul 2003, 12:29
Location: Peterborough
---
Posts: 16188
Joined: 26 Dec 2009, 21:22
Cold War Number One: 70 years of daily national stupidity. Cold War Number Two: Still in its youth, but just as stupid. - William Blum
---
Utter Cad
Posts: 51331
Joined: 16 Jul 2003, 21:22
Location: 16 Beasley Street
Happy birthday, Ray. Tell us about the Beatles!
Goatboy to Belle:

"I suggest you retreat to the safety of your Facebook bubble. Griff has a post he needs you to like."

---
Groovy Queen of the Cosmos
Posts: 36349
Joined: 22 Feb 2006, 15:20
Location: bama via new orleans
happy birthday, ray. i hope it was in a wonderful space and a delightful clime.
---
under mi sensi
Posts: 14547
Joined: 17 Jul 2003, 10:54
Location: Sydney
Contact:
Happy birthday, hope you enjoy the new 60.
king of the divan
---
Posts: 14145
Joined: 14 Aug 2013, 11:37
Location: deepest Devon
Contact:
I've been holding off saying posting on here because I planned a big whizzbang reply full of photos of the day (we took hundreds!) and the wisdom bestowed by three score and ten, but, alas and alack, busyness has befallen me, people have posted nine-minute nonsenses in the current cup and I just can do it like I used to when I was 69: it has, however, been pointed out that this pregnant pause has toppled over into impoliteness, so I say thanks to all for their kind wishes (and indeed unkind ones), and especially to the Gashman Steely Dan Fan for organizing the entire farrago, despite not living in Norfolk.
Some of the photos will occur in the usual place in the next ten days or so. You have been warned.
Vale!
In timeless moments we live forever
You can't play a tune on an absolute
Negative Capability...when a man is capable of being in uncertainties, Mysteries, doubts, without any irritable reaching after fact & reason"
---
Posts: 1291
Joined: 17 Dec 2016, 17:37
Location: Nashville, TN
Contact:
---
BCB Cup Stalinist
Posts: 24453
Joined: 16 Jul 2003, 18:51
Location: at sea
A venerable age Ray and you look at least a decade younger, well done!
Nazi Punks, Nazi Punks, Nazi Punks, Fuck Off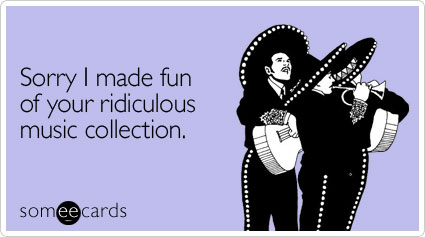 Bear baiting & dog fights a speciality.
---
---