Long Player
Posts: 38873
Joined: 16 Jul 2003, 23:20
Location: 1220 on your AM dial
Does anyone know where it is? I've heard a few things about it in passing, but a quick check online reveals nothing, which is a bit disappointing. Have any of you ever heard of it? Seen it? I've been curious ever since I heard about it a few years back and I'd love to know more.
If you've got nothing to do, don't do it here.
---
Dominated by the Obscure
Posts: 52047
Joined: 21 Jul 2003, 19:04
Location: New York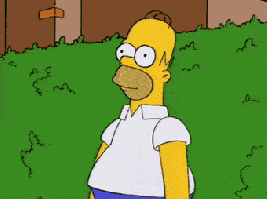 Jimbo wrote:Look, all I know is pretty much what I get from Robert Parry over at Consortium News.
---
World Class Ignoramus
Posts: 24501
Joined: 27 Oct 2003, 19:49
Location: Tralfamadore, with Montana Wildhack
Footy wrote:Last week, I discovered that the cordless drill I bought about 5 years ago is, in fact, a cordless screwdiver.
---
Posts: 6966
Joined: 22 Feb 2012, 21:10
Location: Under the watchful eye of the Clive police
I had a cluster of hapes until I bought the ointment.
Good men, the last wave by, crying how bright
Their frail deeds might have danced in a green bay,
Rage, rage against the dying of the light.
John Coan, with nothing else to do, wrote:I just Googled his name!
---
Posts: 17452
Joined: 17 Oct 2010, 14:10
Location: The Nether World
It is something that can be seen in
Indiana Jones And The Temple Of Doom
.
The apes are bred and reared for consumption.
Those Asian folks think that by devouring their brains, they will eventually descend a few steps on the staircase that is evolution. Back to the time when there was no atomic bomb, no climate change, and no Trump.
Smart people.
The invisible and the non-existing very much look alike.
---
---