Posts: 58598
Joined: 03 Jun 2004, 20:12
Location: One quake away from beachfront property
Contact:
Happy birthday, bear dude.
Bride Of Sea Of Tunes wrote:I for one wouldn't want to know what memories and deep and dark forces drive Ed Sheeran, Coldplay, or Radiohead, for certain.
---
Posts: 6165
Joined: 22 Feb 2012, 21:10
Location: Under the watchful eye of the Clive police
Happy birthday, Yomp, you miserable right wing sod.


Only joking. Happy birthday, seriously. Have a great day.
Good men, the last wave by, crying how bright
Their frail deeds might have danced in a green bay,
Rage, rage against the dying of the light.
I assume this is one of Gash's 'jests'
---
Éminence grise
Posts: 14687
Joined: 09 Oct 2008, 07:16
Location: Antiterra
Happy Birthday Bear xx
Nikki Gradual wrote:
Get a fucking grip you narcissistic cretins.
---
Posts: 682
Joined: 22 Dec 2015, 11:00
K wrote:Happy birthday, seriously. Have a great day.
Seriously. Have a seriously good day. I wish you cake and happiness and a good old rant if you want to.
My epitaph, please
billy wrote:She took no shit. Very confident and no nonsense woman. Wears her drawers back to front these days ...

Good on her!
---
Posts: 37370
Joined: 21 Jul 2003, 19:53
Location: In-A-Badda-La-Wadda, bay-beh
Have yourself a large one, buddy!
---
Long Player
Posts: 38487
Joined: 16 Jul 2003, 23:20
Location: 1220 on your AM dial
Happy fuckin' Birthday, Yomptepi!!
If you've got nothing to do, don't do it here.
---
Posts: 19839
Joined: 16 Jul 2003, 20:22
---
funky thigh collector
Posts: 28036
Joined: 29 Dec 2006, 16:00
Location: In the naughty North and in the sexy South
Happy birthday, cheeky chops!
You come at the Queen, you best not miss.
Dr Markus wrote:
Someone in your line of work usually as their own man cave aka the shed we're they can potter around fixing stuff or something don't they?
---
BCB Cup Stalinist
Posts: 22380
Joined: 16 Jul 2003, 18:51
Location: at sea
Happy birthday Mike
Strangely the 13th is my half birthday
So I would be celebrating as well if I wasn't on a ship in a storm
Heard a voice shoutng "Don't jump! Please for God's sake let me move my car"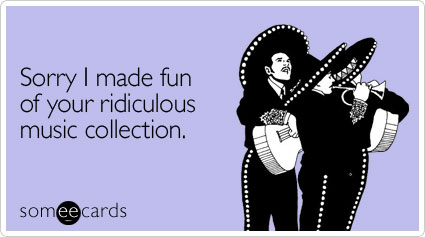 Bear baiting & dog fights a speciality.
---
---
Who is online
Users browsing this forum: No registered users and 3 guests