Every so often, I screw up my courage (I'm acrophobic) and climb out onto the flat roof I share with a neighbour (only they have access) to take pictures that give a better idea of the garden than can be gleaned on the ground: in the summer, the combination of tall plants and the slope means that, whatever one's vantage point, it's difficult to see more than about a quarter of it at once. I haven't done a proper edit, but these three give a general idea.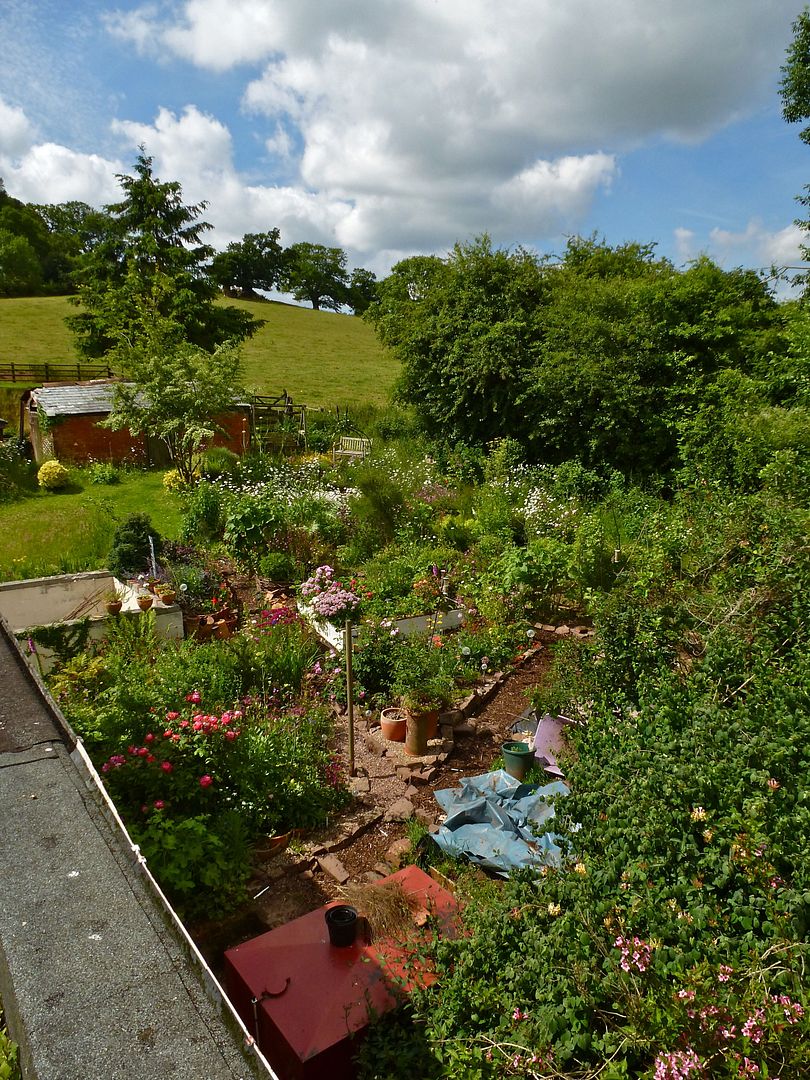 wide angle of the back garden from my neighbour's roof – the honeysuckle in the foreground is in her garden.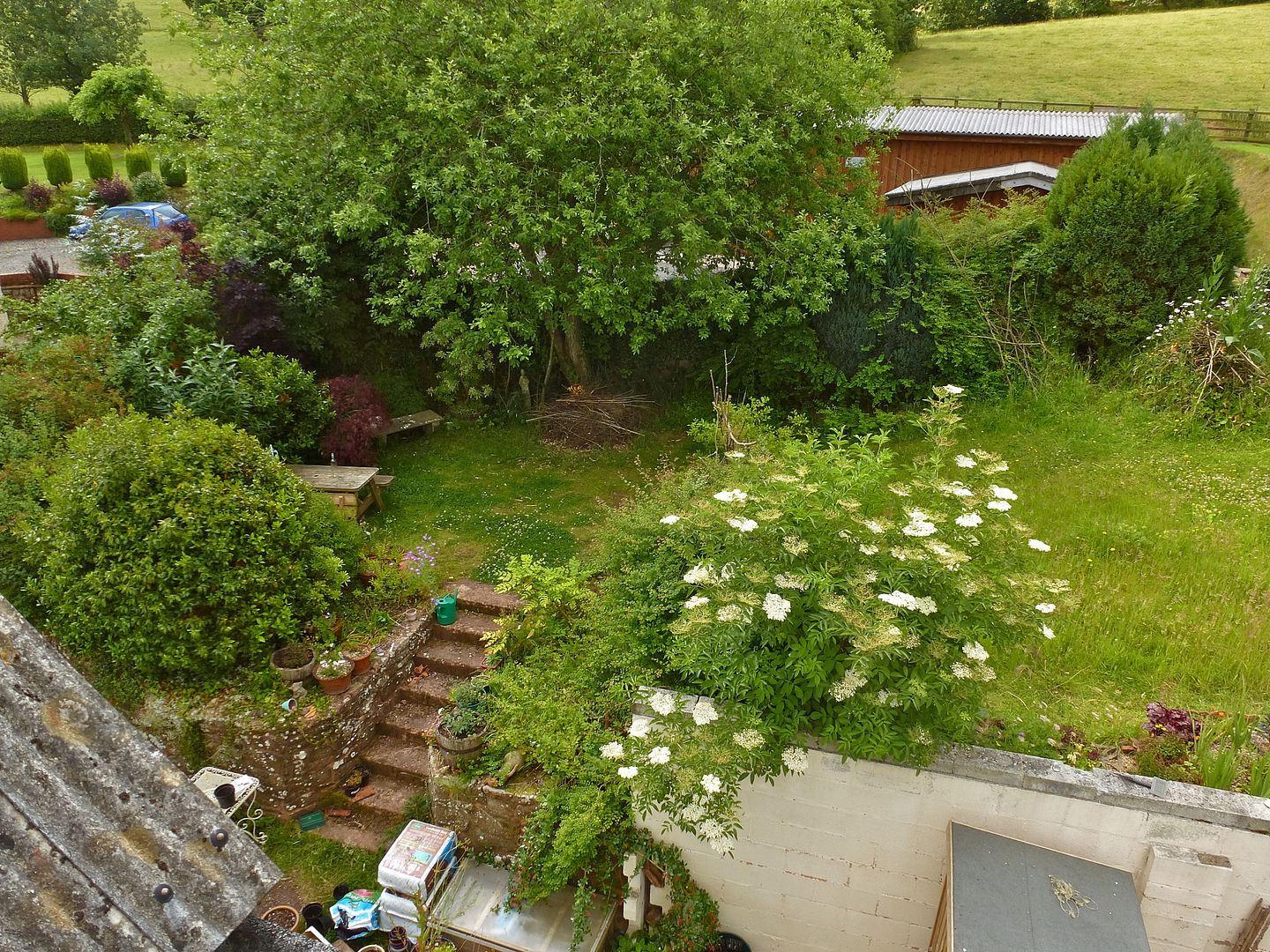 The Glade at the side of the garden is a shady sitting space. To the right, the beginning of what is optimistically known as The Meadow, where the grass is cut just twice a year to encourage it, and any native plants that seed themselves, a chance to flower.
The Meadow is better seen to the left of this picture looking towards the swing in the south-west corner, next to the collapsing outbuilding known as The Shed. The ponds are in this corner, but they can't be seen anywhere other than from right next to them.
More later, but dog walking overdue