Posts: 229
Joined: 05 Jul 2017, 23:05
Solid stage and screen actress, played Jim McLaine's mum in That'll Be The Day.
---
Éminence grise
Posts: 14965
Joined: 09 Oct 2008, 07:16
Location: Antiterra
I liked her very much in
The Charmer.
RIP.
Nikki Gradual wrote:
Get a fucking grip you narcissistic cretins.
---
Posts: 830
Joined: 29 Apr 2016, 17:59
Good reliable character actress. I'm often struck by seeing youthful photographs of these character actresses and seeing quite how beautiful they were
Rosemary Leach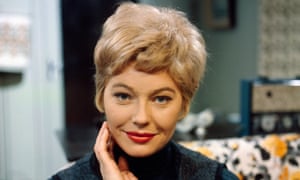 ---
---