Posts: 3750
Joined: 14 Nov 2014, 08:05
slightbreeze wrote:

Beautifully written, beautifully acted.
Seconded.
A wonderful series, really well written and exceptionally well realised.
Give a shit or be a shit.
---
Dominated by the Obscure
Posts: 53443
Joined: 21 Jul 2003, 19:04
Location: New York
This is great, just really, really fun.
GoogaMooga wrote: The further away from home you go, the greater the risk of getting stuck there.
---
Posts: 10807
Joined: 28 May 2008, 10:22
Location: Perfidious Albion
If you need a defence barrister, Maxine Peake QC is your choice over puppy dog Rupert Penry-Jones but you first have to get through the gatekeeping of the barristers' clerk of all time clerks, the oleaginous, corrupt and Machiavellian, Neil Stuke.
soundchaser wrote: The actual song was pretty good, if you overlook the singing.
---
Posts: 688
Joined: 17 Jul 2003, 16:18
Location: Peel Tower looking down on creation
Just coming to the end of Series 2. A grower this one, I nearly didn't get past episode 1 series 1, but stuck with it and loved it.
I still can't get my head round seeing and listening to Peterhead born actor Peter Mullan playing a redneck gangster.
.
---
BCB Cup Stalinist
Posts: 24553
Joined: 16 Jul 2003, 18:51
Location: at sea
ever/never wrote:Everyone (apart from us) seems to be talking about this:

after my cousin badgered me for the umpteenth time to watch it, I finally saw the very first episode. It looks interesting (I mean that genuinely). Ted Danson is great in everything, isn't he? The only thing that bugged me, strangely, is the high production values - you almost long for a bad shot, or a fluffed line. Every scene looks like it cost millions. Squeaky clean, flashy. Anyway I'm looking forward to watching the rest of the first series.

.
Watched all 3 series back to back and just getting to the end of series 3.
A great comedy with plenty of real laugh out loud moments rather than just smiles.
Danson is great, they all are.
Life, death, philosophy, morality, ethics, heaven, hell and a forking shirt load of great writing and high production values.
It has occasional poor episodes, what great comedy doesn't, mainly the ones with too many demons in especially Trevor, but Mindy Sinclair is one of the most inspired bit part comedy characters ever, with Derek a tiny step behind - There are wind chimes where my ding dong should be; we'll work with that. And what about Donkey Doug and Pill Boy?
I thought the first few episodes were a little slow but when it blossomed it really blossomed.
Recommended.
I'm Jay Z on a bad day, Shakespeare on my worst days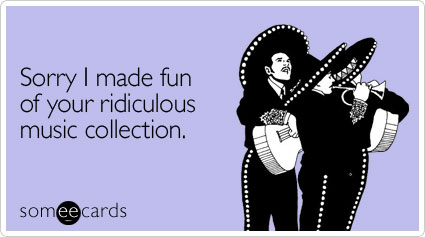 Bear baiting & dog fights a speciality.
---
Posts: 21128
Joined: 21 Jul 2003, 23:17
Location: ????
got halfway through the first series, just didnt grab me enough. Our David loves it.
So Long Kid, Take A Bow.
---
---