Part One continues with the slide scans, and this time it's a bright winter's day in Weston-Super Mare, probably 1987-88.
Part Two is staying indoors earlier this month.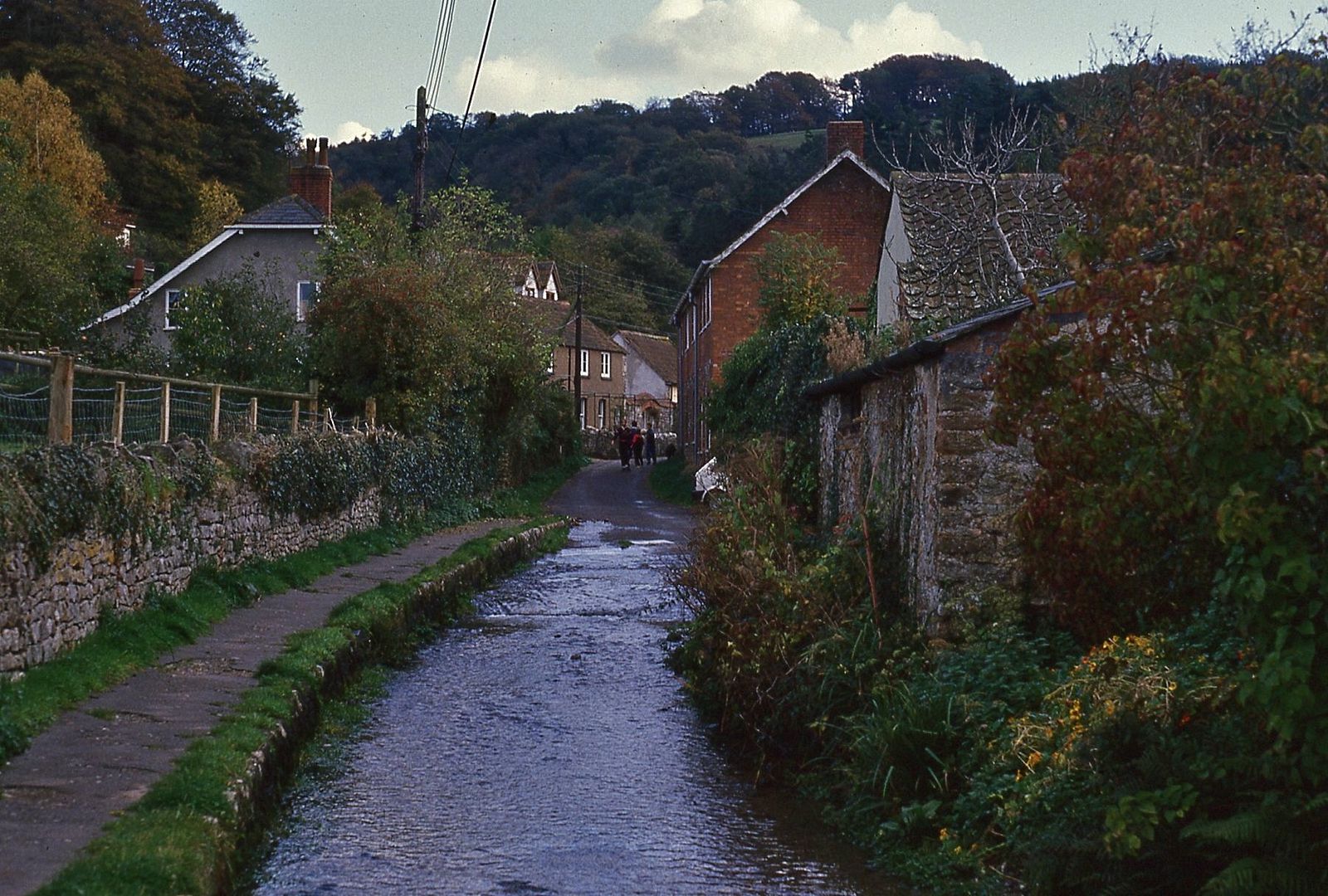 Rickford
A village on the Magic Road, the A road from Bath to Weston that hugs the line of the Mendip Hills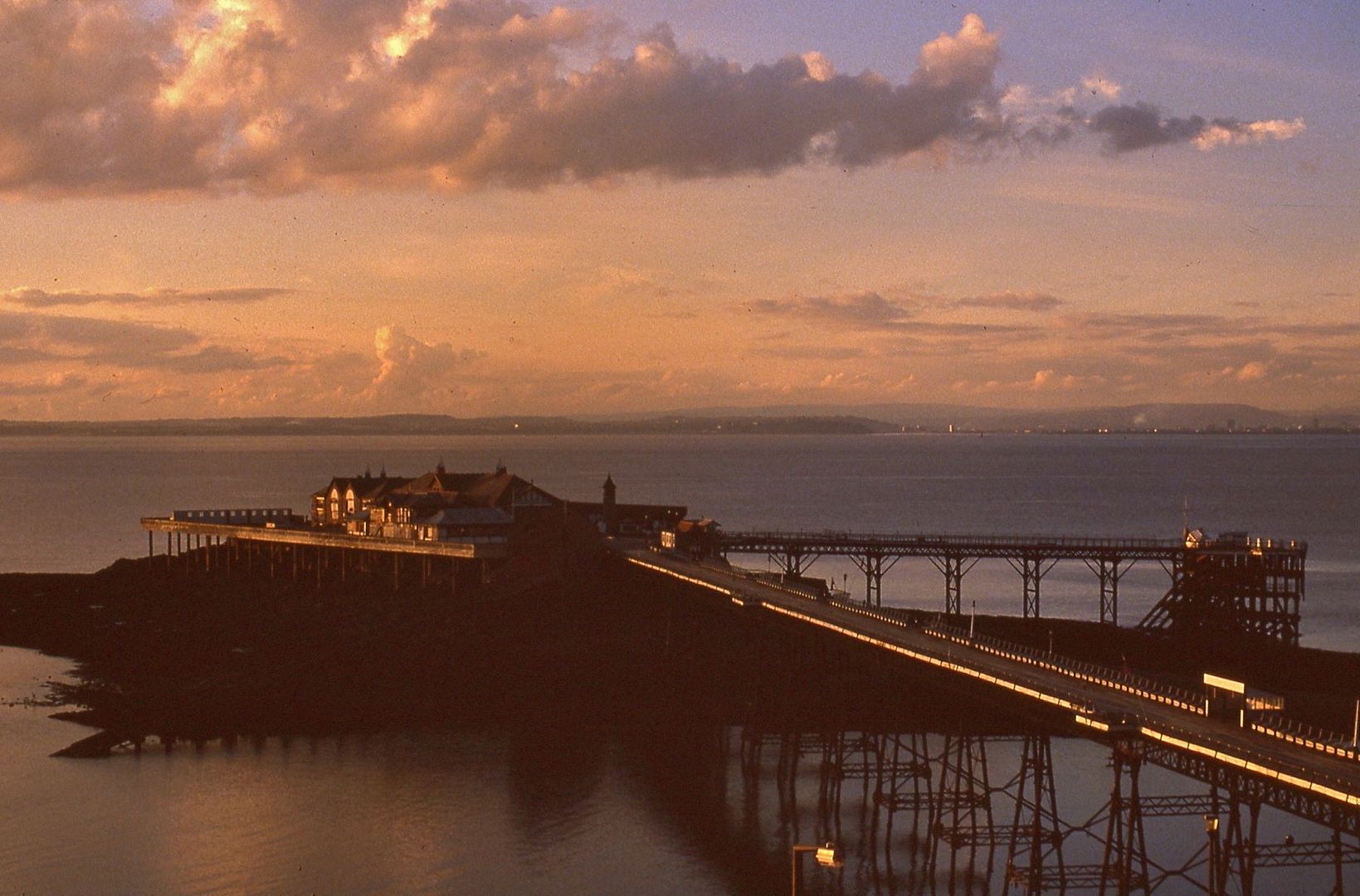 Across the Estuary
Weston's unused northern Birnbeck Pier, with South Wales in the background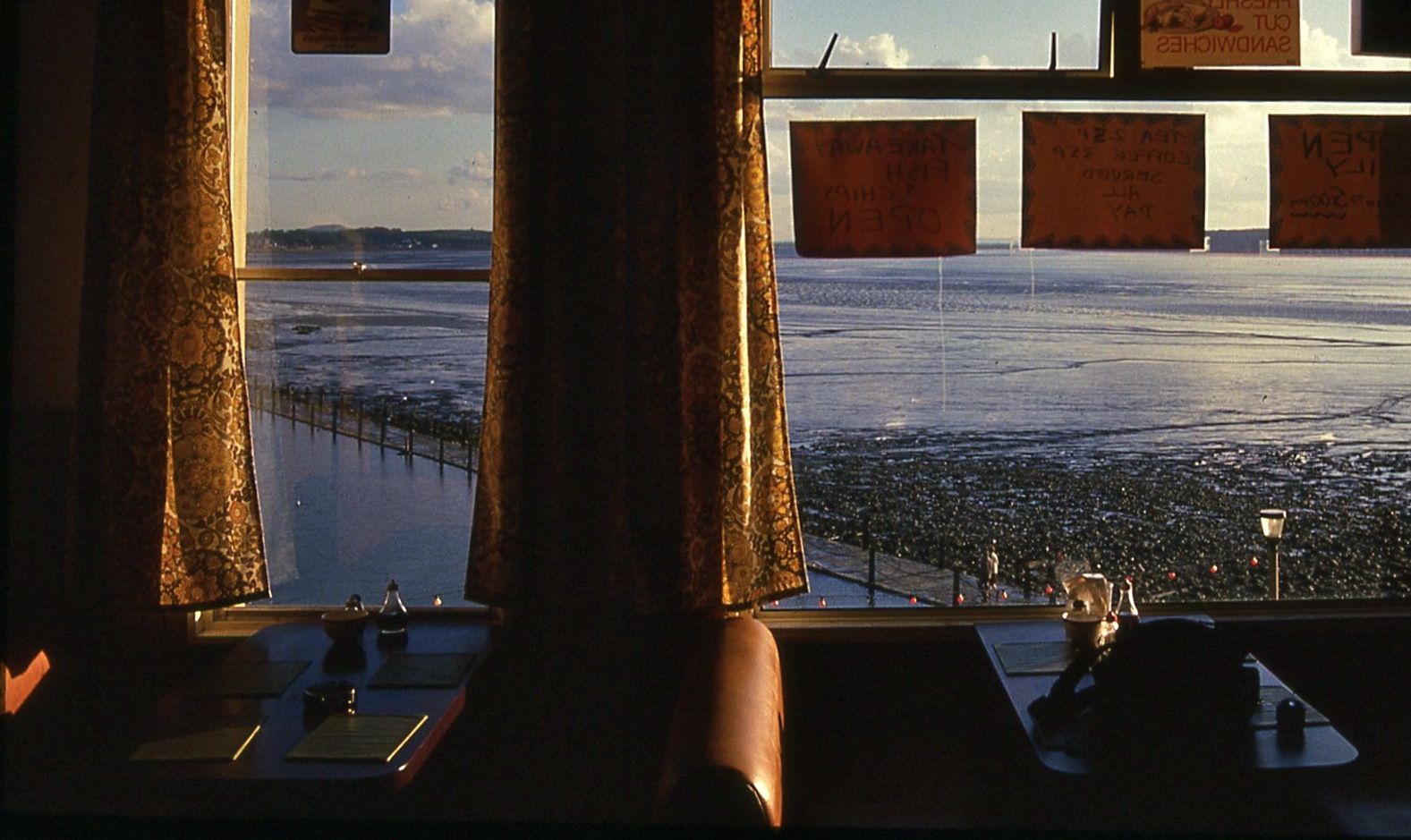 Dining Room with a View
A view of mainly mud at low tide, admittedly, but still very expansive.
You could get a great all-day breakfast here in the Eighties.
The following shot through the window takes in some of the town...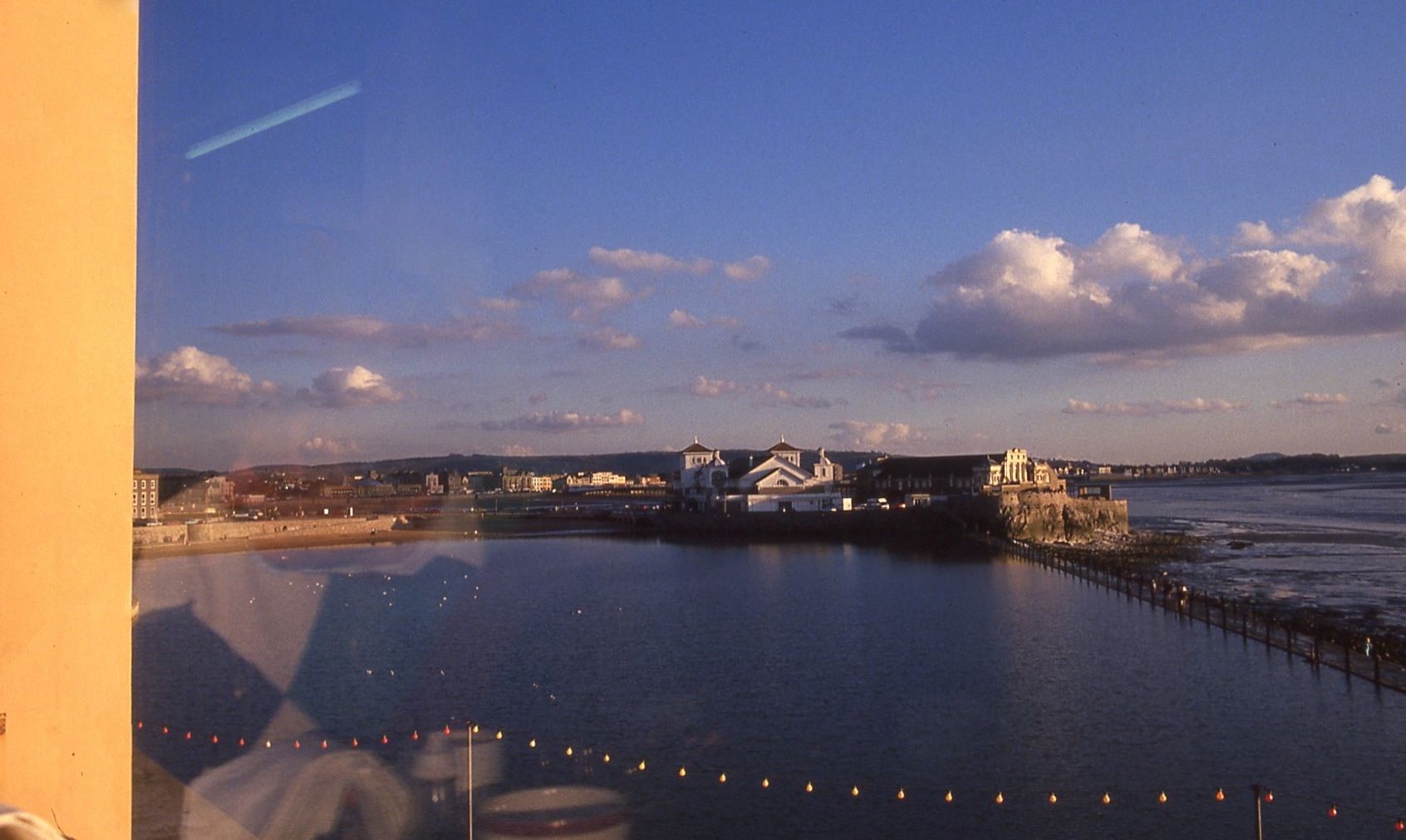 That's me reflected inthe window there, wearing a diaper-pattern sweater of which I was passing fond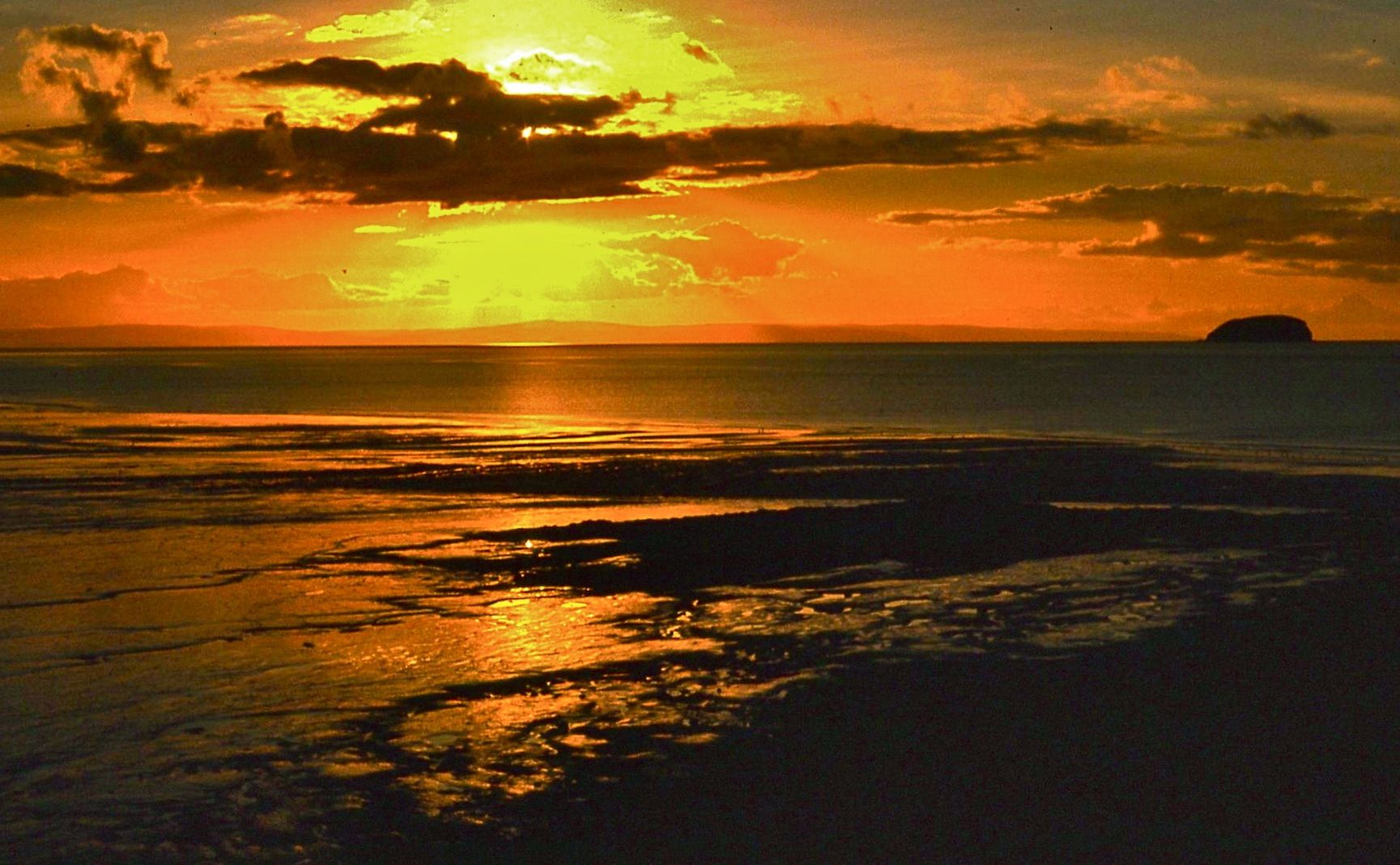 Sunset and Steep Holm...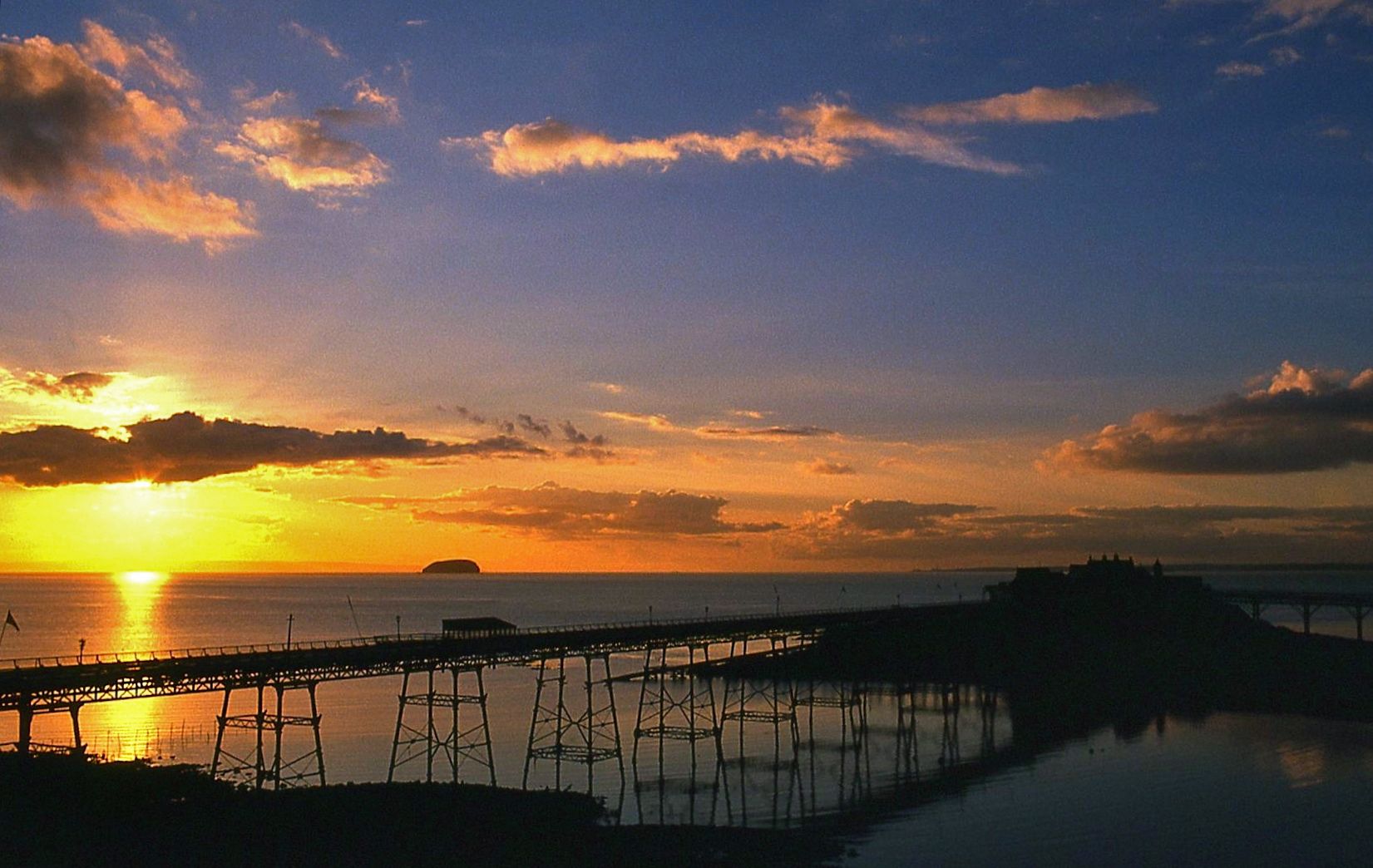 ...With Added Pier
...