Another Dog and Flower Show today, in two handy parts...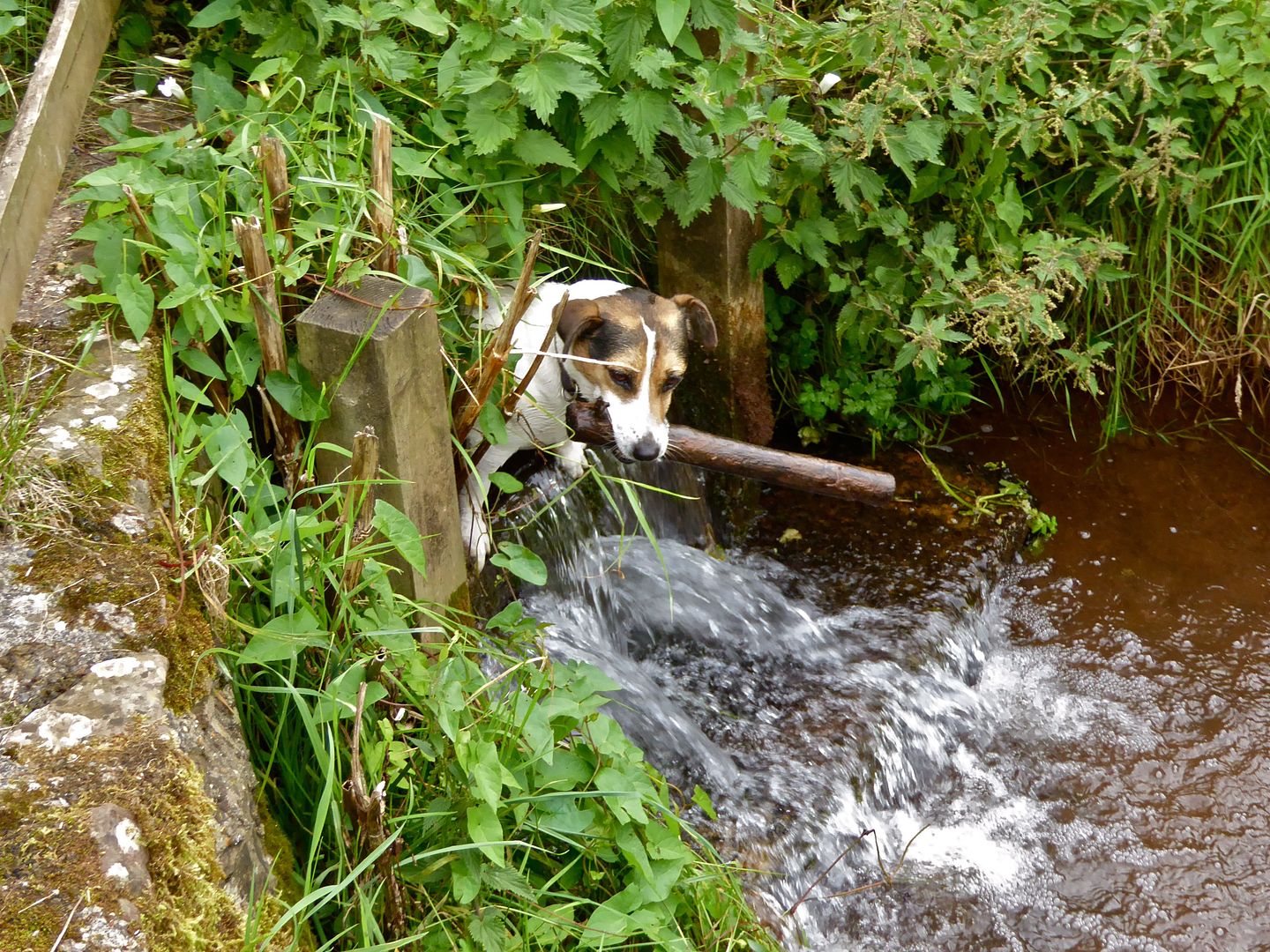 Trophy
In case anyone is wondering how he got out of there, well, he thought about it for a few minutes, then I lost patience and leaned over the bridge parapet, grabbed him by the scruff, and hauled him out and up and over, Stick and all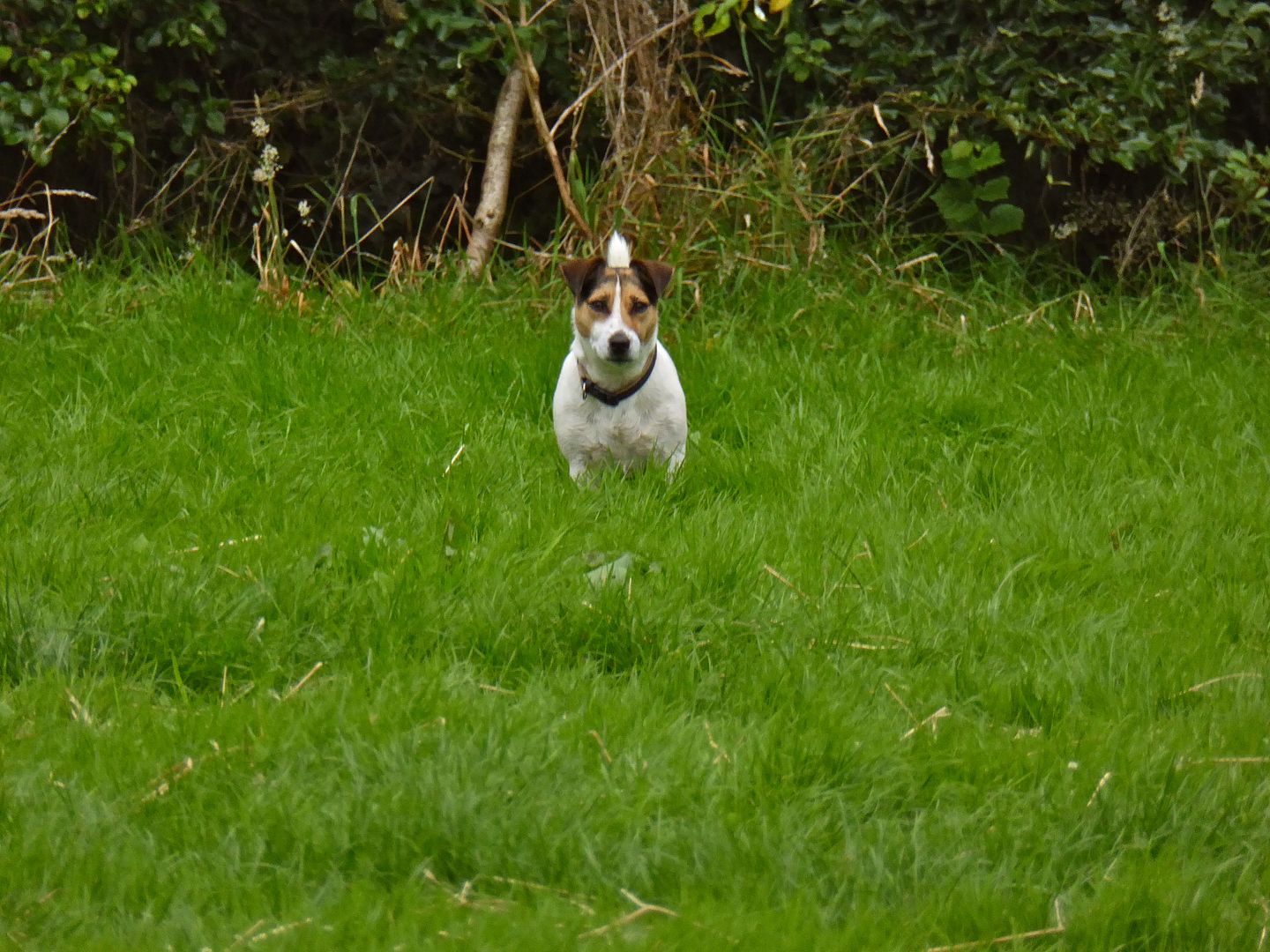 Tail Mohawk
Not that exceptional a picture, but I was about 80 yards away when I took it. God I love this camera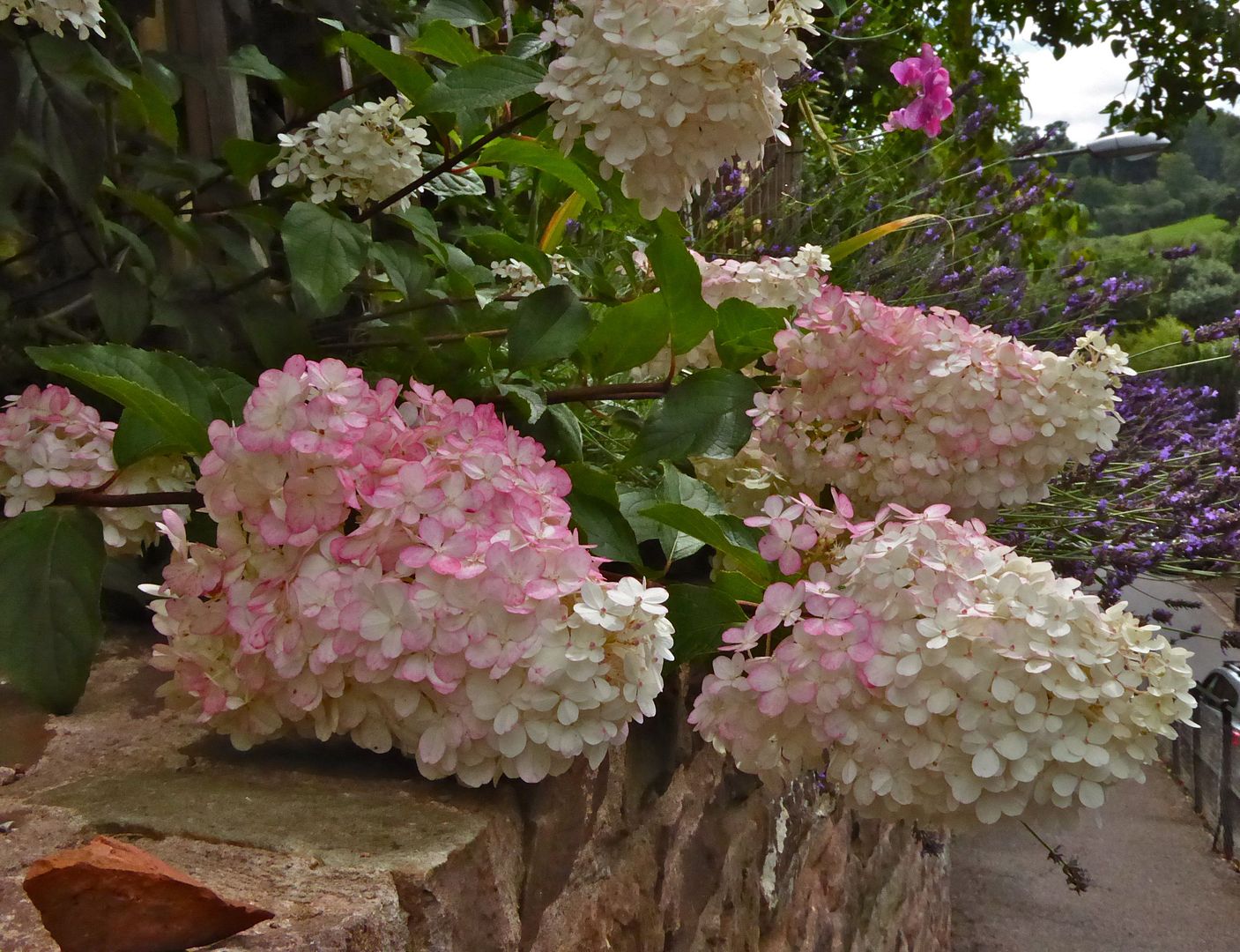 Pillows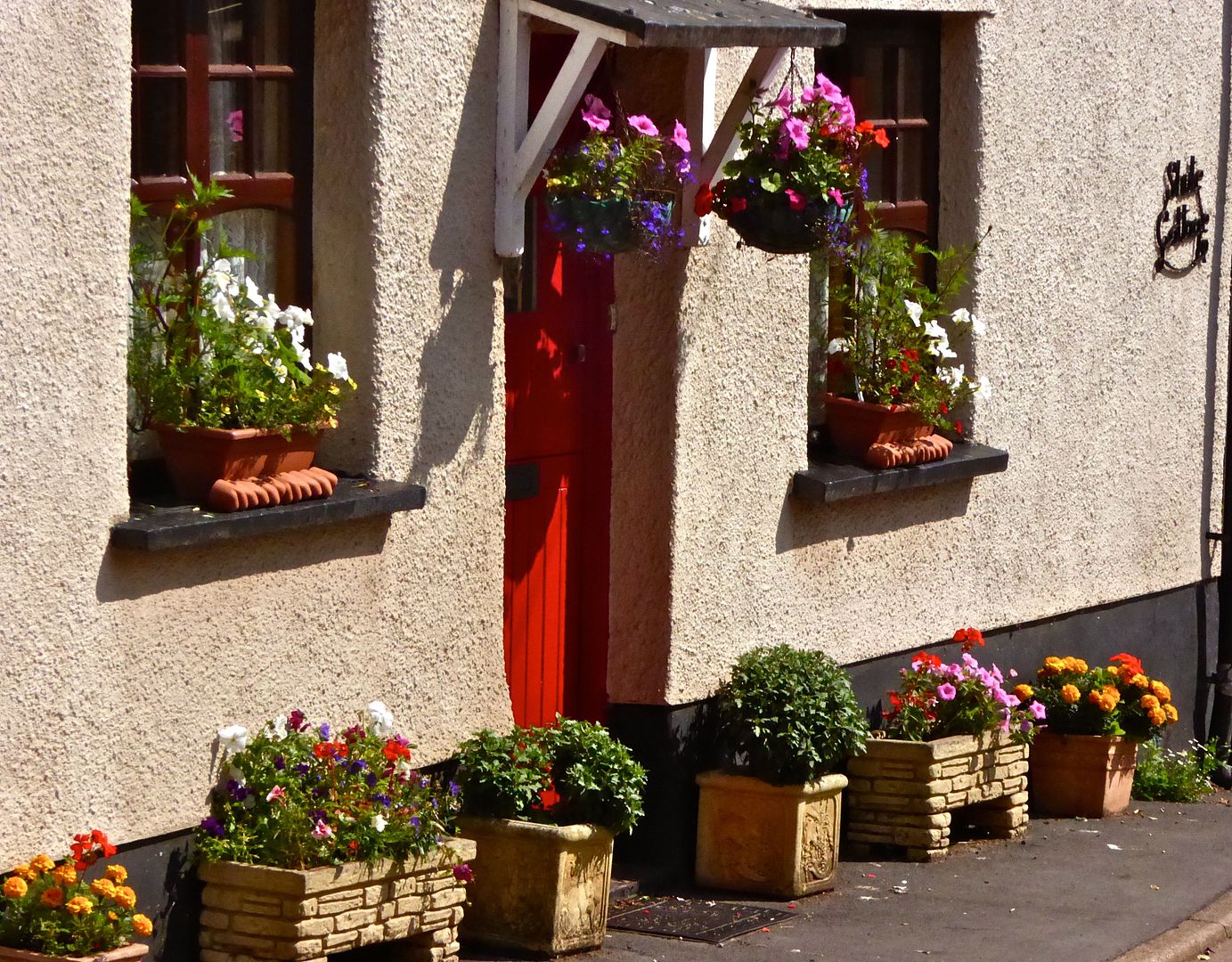 No Front Garden? No Problem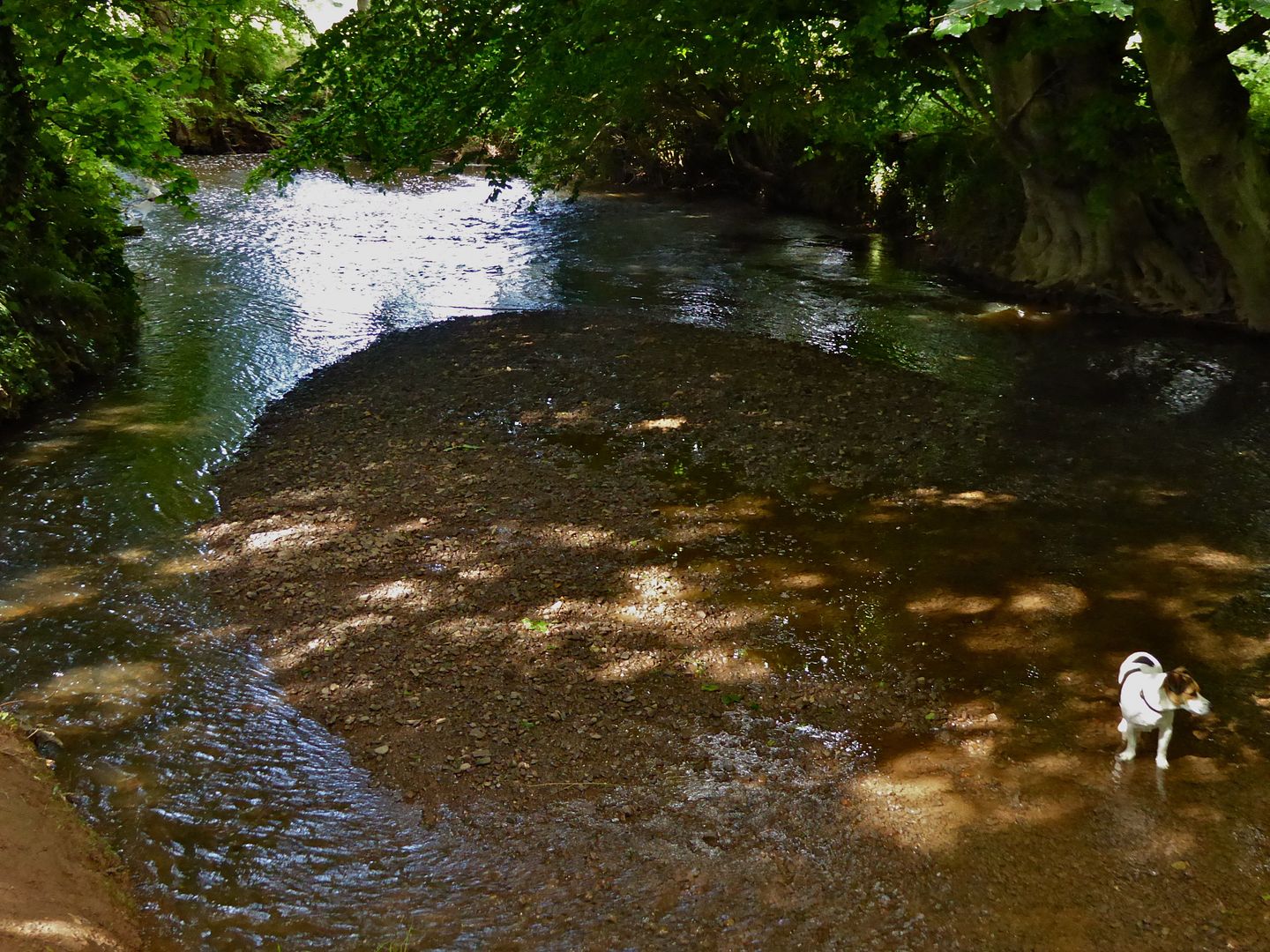 Cut Off
Big rains temporarily turned Creedy Beach into an island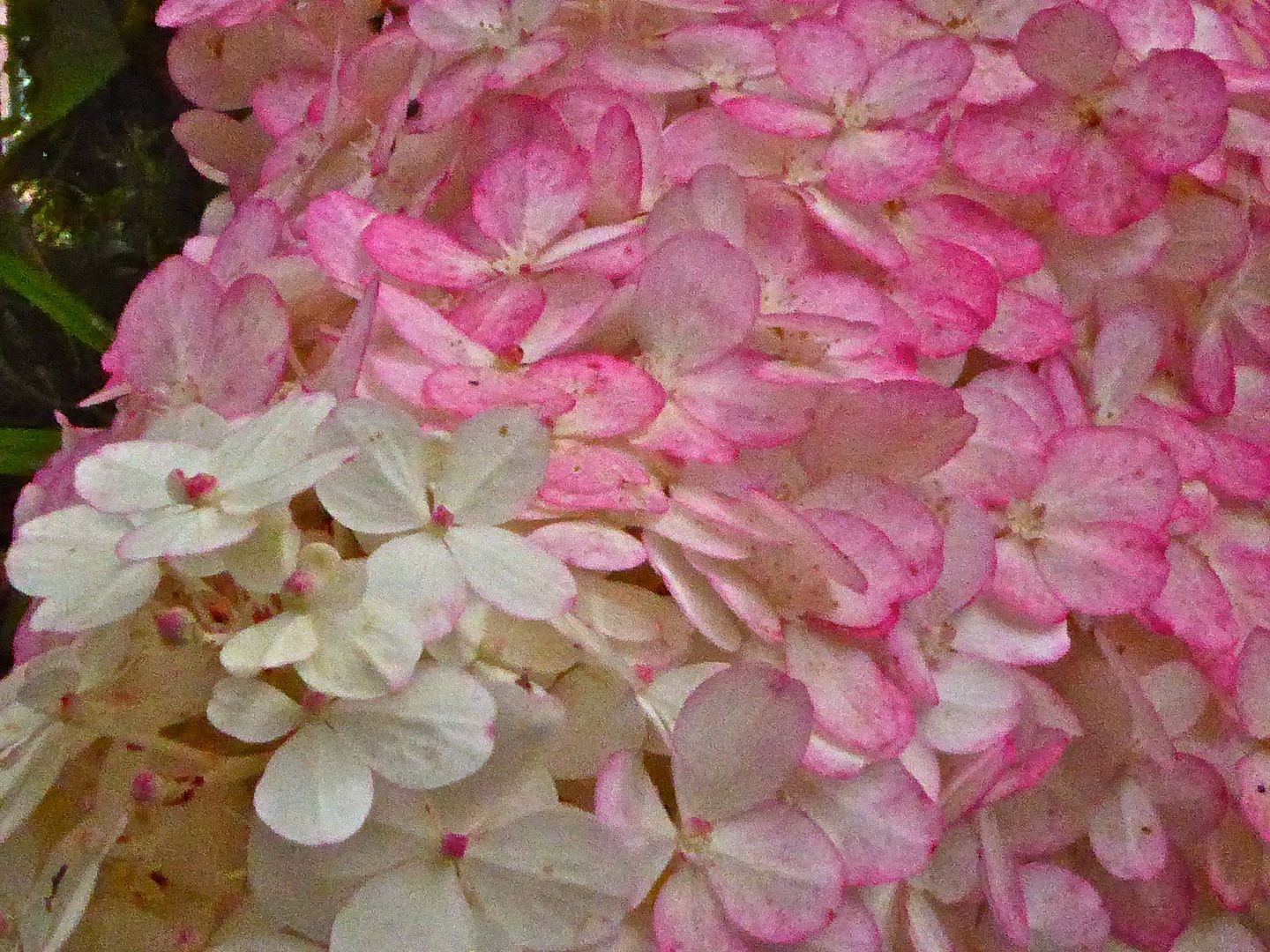 Jostling
...