John aka Josh wrote:My most played Shankar album is

as I can play it while doing other activities (marking, prepping work or even reading) and I do like it immensely.

Better than that, though less played, I have

and

which I don't like to play in the background, they're too good - magical - and I like to try and immerse myself in them.
Three excellent choices!
This is one of my faves too NOW PLAYING:
TITLE:
Pandit Ravi Shankar
recorded in France [studio]
Breathtaking
I have the original French release but it has subsequently been rereleased with a different cover: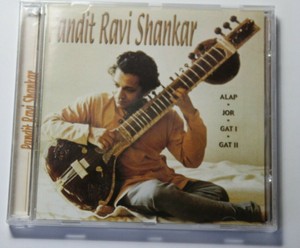 Well worth looking out for
.