Posts: 5303
Joined: 21 Jul 2003, 15:58
Location: Anarchy Ranch
Contact:
Happy birthday, Don !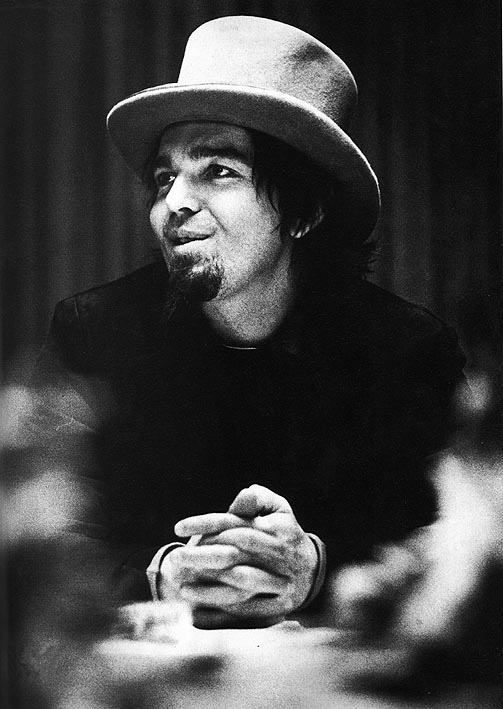 Krusty : "But you gotta come back Mel, we're a team!"
Mel : "No, Krusty. You always treated me rather shabbily. On our last show, you poured liquid nitrogen down my pants and cracked my buttocks with a hammer."
---
Long Player
Posts: 40490
Joined: 16 Jul 2003, 23:20
Location: 1220 on your AM dial
I wish he'd stick his head out and say hello.

Happy Birthday, Don!
If you've got nothing to do, don't do it here.
---
Posts: 14590
Joined: 18 Feb 2004, 12:38
Location: We began to notice that we could be free, And we moved together to the West.
Happy birthday you weird old singing person.
---
K
Cool! I listened to Decals on the way home tonight
---
He's the consultant of swing
Posts: 26243
Joined: 19 Jul 2003, 00:42
Location: Soon Over Babaluma
Contact:
Happy birthday Mr. Van Vliet.

Many many more to ya.
You'd pay big bucks to know what you
really
think.
---
Robust
Posts: 51655
Joined: 22 Jul 2003, 19:06
Happy 68th Captain



.
Solarskope wrote:Initiate of the Hermetic Order of the Golden Dawn with dark occult powers
---
AKA Number 16 Bus Shelter
Posts: 23132
Joined: 03 Oct 2004, 18:24
Location: In a library, probly.
Contact:
Have a fast n' bulbous day, Cap.
---
Bungo the Mungo
Happy birthday, you wonderful man.
---
Posts: 40038
Joined: 21 Jul 2003, 19:53
Location: In-A-Badda-La-Wadda, bay-beh
Alright!
Blow your candles out, baby!
---
Arthur Crud
Happy birthday good Captain!
---
Posts: 16042
Joined: 23 Jun 2006, 02:56
Location: Dilute! Dilute! OK!
I'm going down to the cafeteria for a Fish Cake Replica.
Jimbo wrote:I guess I am over Graham Nash's politics. Hopelessly naive by the standards I've molded for myself these days.

---
Posts: 17579
Joined: 17 Jul 2003, 13:31
pig bodine wrote:Happy birthday to the old fart

How's his health, btw, I thought I read somewhere he wasn't doing well.
I don't know either - I also believe he isn't very well.
BUT Happy Birthday!
Of course, I was mostly stoned at the time.
---
---