---
Self-Aggrandising Cock
Posts: 46750
Joined: 16 Jul 2003, 19:05
Location: I'm only here for the sneer
Contact:
you had to be there
I did in 1980, I haven't since
The Complete Elton John Mp3 set now available in the usual place, should you want one.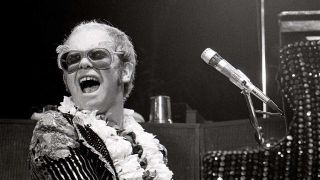 ---
Posts: 16109
Joined: 23 Jun 2006, 02:56
Location: Dilute! Dilute! OK!
Gillan has been one of my favorite singers since I was a little kid, a lot of drama and power there.

Pipes wise, Dio is technically better, maybe. But Gillan is ferocious and always on point.

Ozzy's great for Sabbath - better than the others who are technically way better - but not what most call an impressive singer.
Jimbo wrote:I guess I am over Graham Nash's politics. Hopelessly naive by the standards I've molded for myself these days.

---
---