Alpine Numpty
Posts: 16770
Joined: 17 Jul 2003, 11:11
Location: On 2 oz of plastic with a hole in the middle (of nowhere)
While it's hardly original, I think it's a great song



And I think she's hot...
Thumpety-thump beats plinkety-plonk every time.
-
Rayge
---
funky thigh collector
Posts: 30293
Joined: 29 Dec 2006, 16:00
Location: In the naughty North and in the sexy South
Yeah...it's ok!
Reminds me a bit of Sam Brown..
You come at the Queen, you best not miss.
Dr Markus wrote:
Someone in your line of work usually as their own man cave aka the shed we're they can potter around fixing stuff or something don't they?
---
BCB Cup Champion 2013
Posts: 39232
Joined: 11 Jun 2005, 15:28
Location: trying to get over
I played the album today. I liked it but it's kind of all over the map. I can't decide if that's being eclectic of just trying a bunch of styles to see which one takes off as a hit. It's a good record but seems like it can't decide whether to be a R&B/pop thing, a neo-soul thing, a rap thing, or a retro soul revival-type thing.

I'll definitely play it again, though.
Let U be the set of all united sets, K be the set of the kids and D be the set of things divided.
Then it follows that ∀ k ∈ K: K ∈ U ⇒ k ∉ D
---
Posts: 16080
Joined: 23 Jun 2006, 02:56
Location: Dilute! Dilute! OK!
I like her. Could be something special there. We'll see.
Jimbo wrote:I guess I am over Graham Nash's politics. Hopelessly naive by the standards I've molded for myself these days.

---
Posts: 24155
Joined: 27 Jun 2008, 14:21
Location: Journeying through a burning brain
I don't care much for the incessant need to shout the song but I like the fuzz.
kath wrote:

i do not wanna buy the world a fucquin gotdamn coke.
---
Self-Aggrandising Cock
Posts: 46626
Joined: 16 Jul 2003, 19:05
Location: I'm only here for the sneer
Contact:
It is a bonkers hotchpotch, isn't it?
I like it but I suspect it would wear on me for an album's worth
The Complete Genesis Mp3 set now available in the usual place, should you want one.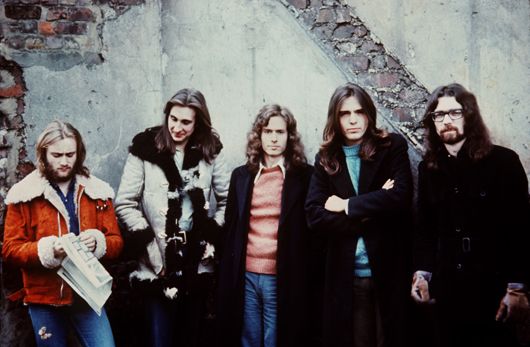 ---
---