---
The Goddess of Mischief
Posts: 14809
Joined: 18 Sep 2010, 06:34
Location: Canadia
clive gash wrote:I loves me a non-thinking woman.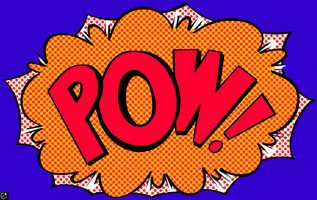 Look up here, I'm in heaven
whodathunkit wrote:
Somewhere it's always 1972.
---
Posts: 7928
Joined: 13 Apr 2014, 20:42
It's a corny old thing. Essex tries to inject some personality into it, but it's a bit too end of the pier to save.
I voted shit.
---
Diamond Geezer
Posts: 41540
Joined: 18 Jul 2003, 05:38
Location: Nationwide
I lasted about a minute and a half. I haven't heard anything that awful in awhile!
toomanyhatz wrote:I honestly don't care for most Beach Boys car songs
take5_d_shorterer wrote:If John Bonham simply didn't listen to enough Tommy Johnson or Blind Willie Mctell, that's his doing.
---
hounds people off the board
Posts: 12758
Joined: 24 Apr 2007, 23:21
You two of all people! You have made me feel a bit sad.
The Savage Young Gash wrote:Who needs dancing when you have sports and fresh Californian produce?
---
Posts: 22032
Joined: 05 Jan 2006, 02:55
Location: Applebees
It's like a labrador. Amiable but dumb.
Marginal BCB contributor since 2006
---
Posts: 54
Joined: 05 Jul 2017, 23:05
---
Utter Cad
Posts: 49869
Joined: 16 Jul 2003, 21:22
Location: 16 Beasley Street
I rather like it. It's no Siberian Khatru, like.....
Goat Boy wrote:TVc 15 rocks my world. The chorus makes me want to fuck a horse.
---
---
Who is online
Users browsing this forum: Bing [Bot], slightbreeze and 2 guests