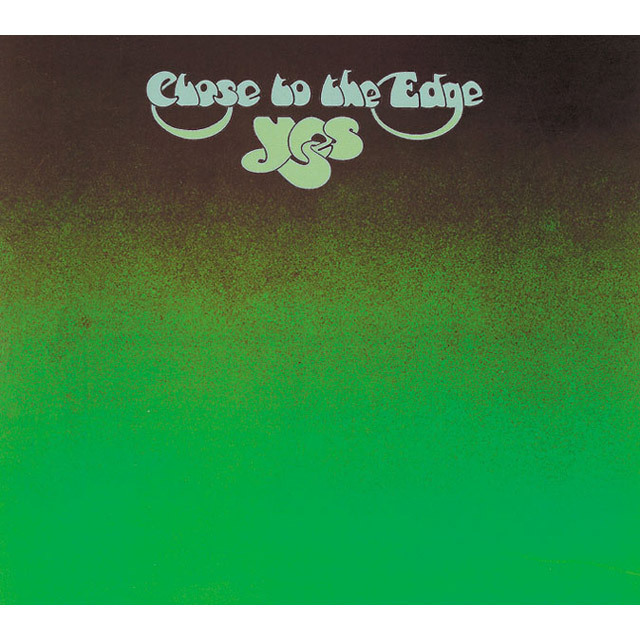 When I started this thread, my noble - yes, noble, dammit! - intention was to explore fully the depths and - presumed, unevidenced - peaks of prog rock. To this end, I would not dismiss any group on the basis of one album, and would commit to listening to at least two by all the agreed-upon giants of the genre (both Gentle and brutal [yes I mean you, Peter fucking Hamill]).
Having listened to one album by Genesis and one by Van der Graaf Generator, however, I realised that I had made a terrible mistake and that surely there were better things I could do with my life than listen to a man angrily shouting about murderous fish. Join a Buddhist monastery. Write The Great Comorian Novel. Learn to juggle piranha. Dedicate myself to becoming one of those newfangled "transhumans" with a bionic eye and a robot hand and Christ knows what in my pants. Figure out what kind of blunt weapon would do the most damage to my exposed face. You know.
But I have made a promise, and I am not the kind of man to go back on his word, especially not when that word has been written in an easily-edited post in a thread about prog rock on an irrelevant message board frequented by about 80 people.
So I'll go back where I started, to perhaps the biggest and most popular of the prog crowd, Yes, with what many people regard as their finest work - and interestingly enough the one with the least ostentatious cover art.
It starts off with what sounds like Yes trying to do a jazz-funk workout.
Did nobody tell them they shouldn't do a jazz-funk workout?
Why wasn't there somebody there saying to them "stop it"? Many countries in the developed world still struggle with high unemployment, but this could be solved if every record studio and producer in the land employed someone whose job it was to tell bands when to stop it.
They break off the jazz-funking in order to go "aaah", then they get back to jazz-funking.
But hey, about three minutes in, we get to the meat of it. And - and I'm going to get my criticisms in and say that the bass is still a little bit too
pointy
and overactive, and there are concerns about the overall production, and there is some kind of weird sitar-keyboard effect under the verse that sounds like prancing multicoloured deer, which is not an image I really want from my epic rock thanks all the same - what strikes me about this is that compared to other prog behemoths, Yes could write fucking
tunes
. Their music is all over the place, but I actually really like Jon Anderson's voice and he knows how to wield it.
And the chorus is lovely.
I should point out at this stage that this review is based on Steven Wilson's
remix
of the record. I own, and have on many occasions listened to, a copy of the record which was not remixed by Steven Wilson.
I much prefer the version that was not remixed by Steven Wilson.
Whatever Steven Wilson has done while remixing the record - I do not presume to know, as I do not myself regularly remix prog rock records and therefore assume Steven Wilson knows a lot more than I do about pressing buttons and twiddling knobs and looking at slidey things on computer screens, so it's not my place to judge his skills or knowledge really, but that's what I'm doing, I suppose - I do not like it. He seems to have foregrounded all the proggiest things, all the worst production choices of the original, all the brashest synths and fiddliest bass outbursts. He gives it all this kind of bright, sharp sheen, and he doesn't seem to realise that prog was already overdone: he has to overdo it some more. Damn his eyes. And everything they stand for while I'm at it.
Anyhow, when we get to the ambient breakdown it's all quite lovely. I'm in an elfin glen. Water is dripping and it sparkles as it does so. Everything is shrouded in some kind of beautiful mist, which I'm sure if I touch it will give me horrendous unwished-for visions of futures that may never and should never be. I'm progging out! Let's do it!
The last few minutes are something of a recap of everything that was good and bad about the first dozen minutes, with the jazz-funk nightmare returning (and topped off by dizzyingly widdly organ) but it has the most satisfying climax in all of prog (all of prog that I know, which isn't a lot, but I am pretty damn sure I know better than people who listen to a lot of prog. I've heard the kind of shite they listen to). It's anthemic and stirring, and it's a tremendous example of a band putting build, development and awkward time signatures to really effective use: the way they draw out the refrain and keep you waiting for the pay-off is killer. And there's a gorgeous outro, with Wakeman eschewing organ wizardry in favour of a piano lick that I'd be amazed to learn hadn't turned up on a Moby track on a car advert pretty much every time you turned on the bloody TV in the late '90s. It's why I moved abroad, actually.
There are two more songs (suites? opuses? monumental works of boundary-pushing progressive art? Songs.) on the album, and both are similarly fine examples of what prog should have been and how more bands should have married their experimental, epic and virtuoso urges with accessibility and melody.
'And You and I' has stark and memorable acoustic figures, and a pretty strummed section which unfortunately exposes the lack of delicacy in Anderson's vocals a little too much, while the swooping synths that come in are suitably tuneful and the backing foreshadows the cinematic themes of Vangelis; the drums, battling to get started, add to the drama. This is how you create an epic. Not by yelling about lighthouse keepers, Hamill. You knob. Effective tempo changes, drums like fireworks, laser synths, crescendoes and climbing melodies.
The album finishes with 'Siberian Khatru'*, another acknowledged prog classic. It opens with a bluesy riff and then we're plunged into another fusion thing, but it just about works. There's a feel of tension and release in there, and the oddly off-key riff does stick. The verse part, likewise, would be laughable in its bouncy riffing, if it weren't so damned catchy. Again, it's their feel for sheer tunefulness that saves them, as well as a lovely soft-focus break. This is, though, the most openly proggy number here - baroque-era keyboard instrument alert! - and, I must admit, the least successful. The calmer passages are fine, but the hyperactive wigging out elsewhere is a bit too much; they have, perhaps, earned their nine minutes of noodly release after being on best behaviour for the first half-hour of the album.
Which, overall, is a real success. Like the King Crimson album I reviewed upthread, I knew it beforehand, knew I liked it beforehand, but it's an example of the good that can come from this thread: I discovered it when the couple of songs I liked on
Fragile
got me to sift through other bits of the Yes catalogue. I don't like everything that happens on here, but I can appreciate the intent of much of it and there are moments that make sitting through the less successful explorations worth it. A question to prog fans: do you tend to like unconditionally everything that goes on on a classic album like this, or do you, like the rest of us, have, let's say,
concerns
about the jazz-funk jams?
I'll return to this thread in due course. Although most likely not to Van der Graaf Generator. They can fuck off.
*There is some debate, I understand, about what exactly a "khatru" is. I'd like to open up the floor for guesses.