ELECTRONIC BODY MUSIC/ METAL DANCE
Throbbing Gristle
Ralf Hutter had described "The Man Machine" as
"electronic body music"
, Deutsche Amerika Freundschaft (DAF) called their own material
"Körpermusik"
and Front242 named an EP after the term in 1984. It's a wide umbrella of a genre, but essentially it was notable for a much heavier, less melodic sound that had its roots in the industrial music that Throbbing Gristle had created in 1976.
During the eighties it became the bedrock of much of the more muscular, darker electronic music that would emerge from places like Belgium (laying the foundation for New Beat in particular) and was influential in the mid-west of the US, specifically in Chicago through Wax Trax! Records. Later bands like Front Line Assembly, Skinny Puppy, Ministry (changing their image drastically) and Nitzer Ebb would all emerge from this scene and there's still a considerable "EBM" movement in Chicago to this day.
I've shied away from calling industrial a major influence on techno at this particular point. The reason is because the genre itself is pretty wide in range - there's the "Metal Dance" period of the early to mid-80's, but at the same time a much more experimental side that incorporated noise was emerging globally, from Italy to Australia and Japan. So rather than trying to crowbar the whole genre into the post, I've picked out a few of the more important bands and records from it. It would then become more complex in its sound later in the decade as bands used sampling and more sophisticated production techniques.
http://www.youtube.com/watch?v=uqnVneEBpgQ
Throbbing Gristle were central to industrial music, helping to coin the term and with their explosive, almost terroristic attitude, producing a definitive gap between them and virtually everyone who encountered their music. I would argue that they took the sound collages of Tangerine Dream's early material such as Atem to a much more simplistic, minimal level and coupled it with abrasive lyrics, but their third album, "20 Jazz Funk Greats" eschewed the experimental, calling in a drum machine and sequencers. 1979's "Hot on the Heels of Love" would be another European record that found its way onto the dancefloor of Detroit before long, but it would be the work of the duo Chris and Cosey that permeates techno's history more keenly - after the band split in 1981 they produced a number of sparse, evocative and albums on Rough Trade that have stood up to the test of time and more.
http://www.youtube.com/watch?v=q-muNXZk4wU
http://www.youtube.com/watch?v=EnXHdD3Mh_o
http://www.youtube.com/watch?v=yWpx4wwS-Co
http://www.youtube.com/watch?v=Qv10JeOPuAo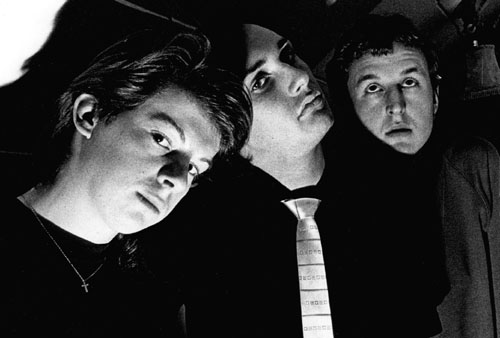 Cabaret Voltaire
Formed in 1973, Sheffield's Cabaret Voltaire were another cornerstone band in the genesis of this sound. Signed to Rough Trade, their three early albums were dark, austere, primitive and in my opinion, lack something that marks out them as a great band - more a case of experimenting with form. They eventually found a more commercial and ultimately dance-friendly sound in the mid-eighties. Richard H Kirk would go onto have a considerable solo career in terms of output.
http://www.youtube.com/watch?v=4zwtGZRQjMk
http://www.youtube.com/watch?v=prOjE8gyRL8
http://www.youtube.com/watch?v=T1fQZg2oVno
The industrial/metal sound would be augmented by bands like Die Krupps, Australia's SPK, Clock DVA and Front242. Labels such as Wax Trax! and Nettwerk helped it expand. Alongside them came a gothic element from Italy with bands such as Kirlian Camera and Neon, plus a handful of bands started to emerge from Yugoslavia, including Borghesia and the legendary Laibach, who would turn to more rhythmical material later in the decade (to their detriment I might add).
http://www.youtube.com/watch?v=qL63xYjppkc
http://www.youtube.com/watch?v=Mpwtaw20kfs
http://www.youtube.com/watch?v=s1gOdo78SqM
http://www.youtube.com/watch?v=MPBpYIZC9PM
http://www.youtube.com/watch?v=dr1aLsRMHPc
http://www.youtube.com/watch?v=l2xekaDT8eY
I'll return to bands like Front242, Skinny Puppy and the like when we go to Chicago.